Introducing the new Kohler Briolette basin, the latest hand-made glass basin addition to the global bathroom specialist's Artist Editions collection. Briolette was designed in response to rising demand for hand-made, authentic products that are timelessly beautiful and endlessly tactile.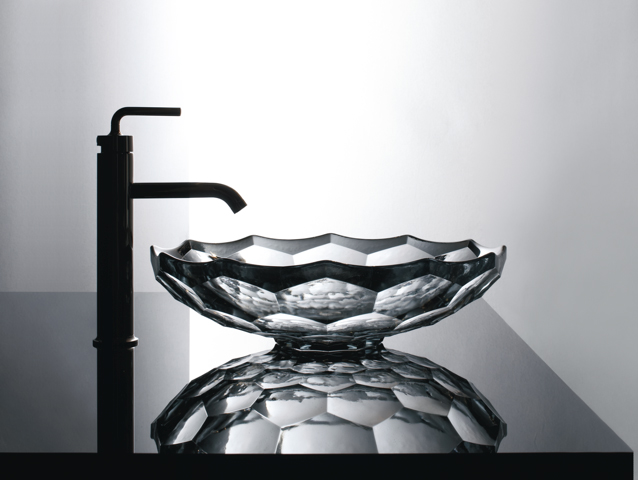 Kohler's team of artisans follow a production process that can take days to produce the finished basin – heating, pouring and cooling glass to capture the right form and texture, colour and translucency, shaping basins that range from smooth and sculptural to intricate and patterned.
From its roots in ancient India to its discovery by European royals, the Briolette was an exceptional oval or pear-shaped gemstone cut in triangular facets.  It was and still is one of the most distinctive gemstone cuts.
The Briolette countertop basin builds on this tradition with its uniquely faceted shape creating a striking, reflective effect with delicately textured glass and comes in four colour options – Ice, Translucent Dusk, Translucent Dew and Translucent Doe.  It stands almost 120mm high with a diameter of 437mm and is perfectly suited to either wall or hob mounted mixer taps.
For more information visit au.kohler.com