Introducing a stunning range of bronze basins from an Australian company – Merwe, located in the Gold Coast Hinterland. These basins are distributed in Australia by Candana.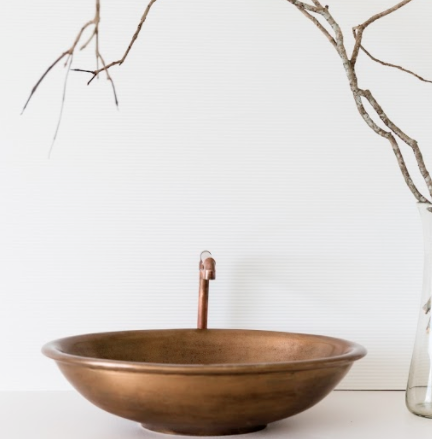 Bronze has a long history and is possibly best known as a popular material for prestigious artworks. If you're looking for a sculptural statement piece that could easily pass for an objet d'art, Merwe's Loch or Moat Basin in Bronze are great choices (in fact, the bronze used by Merwe is the same as in bronze public sculptures!).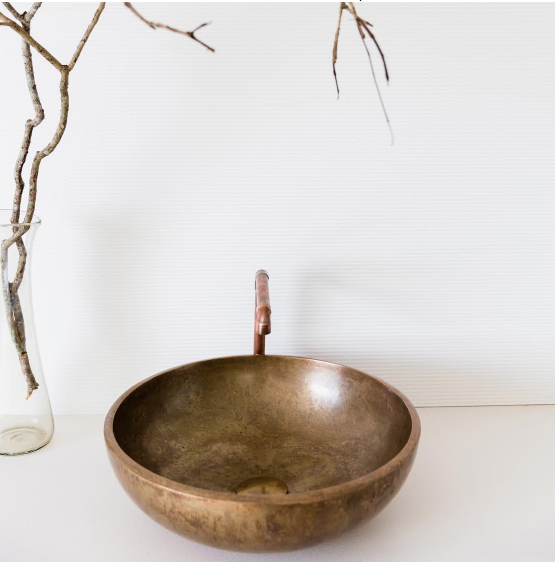 Merwe bronze basins are made from silicon bronze, a lead-free material that will age and change over time, adding further organic gravitas to your basin. The patina of the bronze will change differently depending on your water properties, meaning the basin takes on a unique look as time transpires.
Merwe is an Australian family business which is proud to present high-quality stone baths, bronze and stone basins, and vanities, with the aim of achieving organic minimalism.
The Loch and Moat basin in Bronze are both $2699 and available from Candana.
For more information visit http://candana.com.au