This is the Xilon Caracas console, created by the company as an example of the idea of a "living concept" that can furnish any room in the house. The Xilon Caracas console can be a perfect piece of furniture for your dining and living room, and it's excellent even in the middle of a hallway or in the bath area with a ceramic sink support.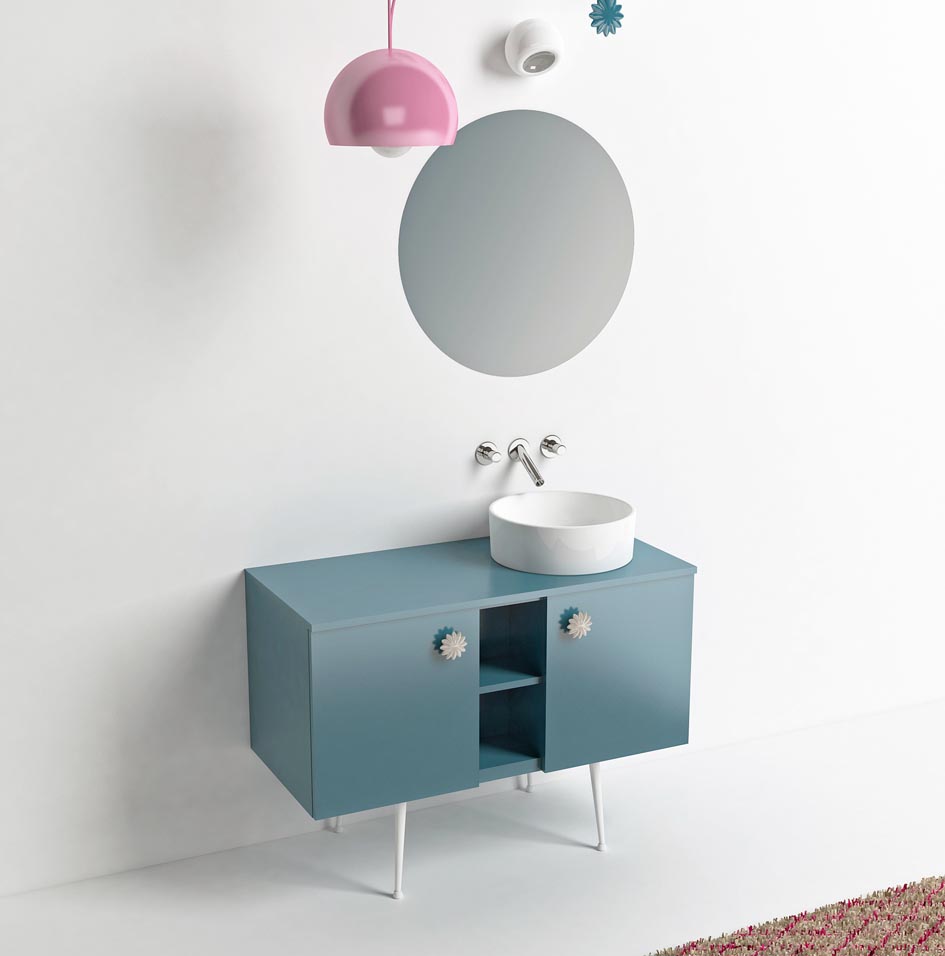 The Xilon Caracas console takes innovative elements and mixes them within the aesthetic of a vintage style for a finish that is classic and ever fashionable in the interior design sphere. Caracas is a furnishing console. It has two closed container compartments which are very comfortable and spacious, and a little shelf splits the central area in two parts. The "Margherita" handles are made of ceramic in white to match the feet but these can be customised as needed.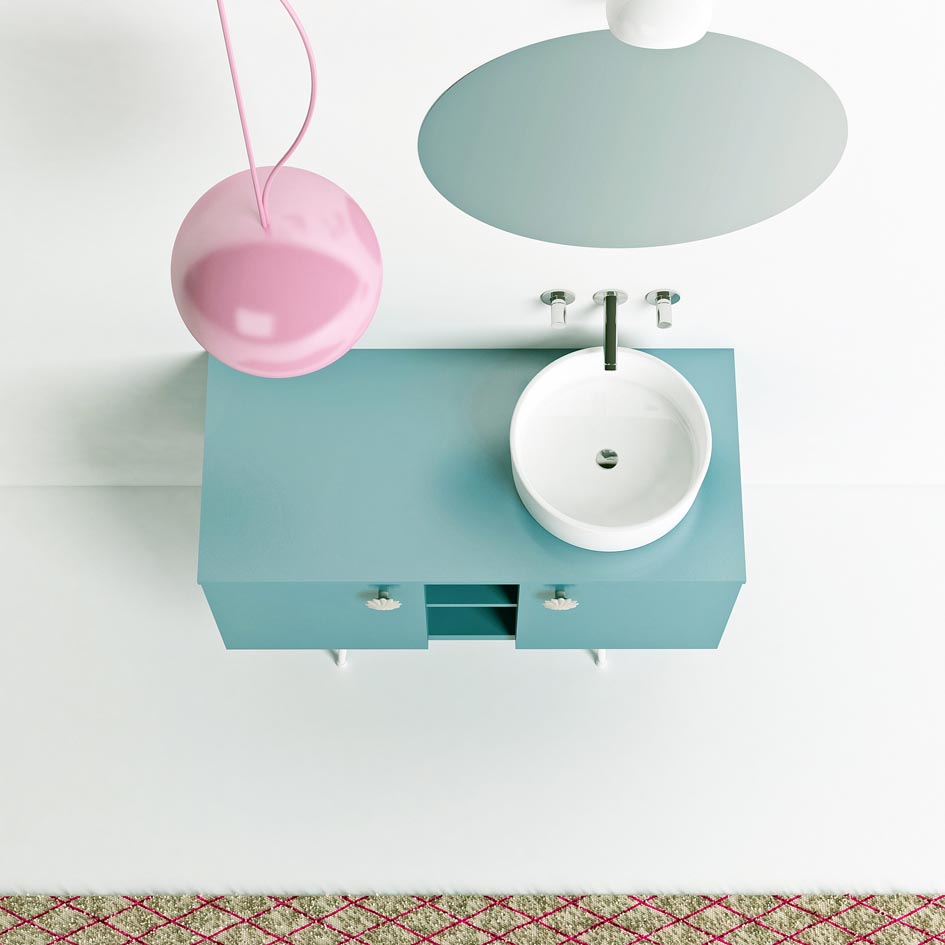 With Caracas, Xilon allows the vintage style to shine, inspired by the décor of Italian houses during the modern revolution of the 1960s, and introducing the concept of innovation in the domestic panorama.
This iconographical 'vintage' style is a very sought-after way to furnish our houses. Xilon introduces it in the bathroom area, proposing unique furnishings that are remarkable for their unmistakable but also very versatile and functional touch. To this retro style is added a pastel colour that gives Caracas its personality and white feet to emphasise the chromatic contrast.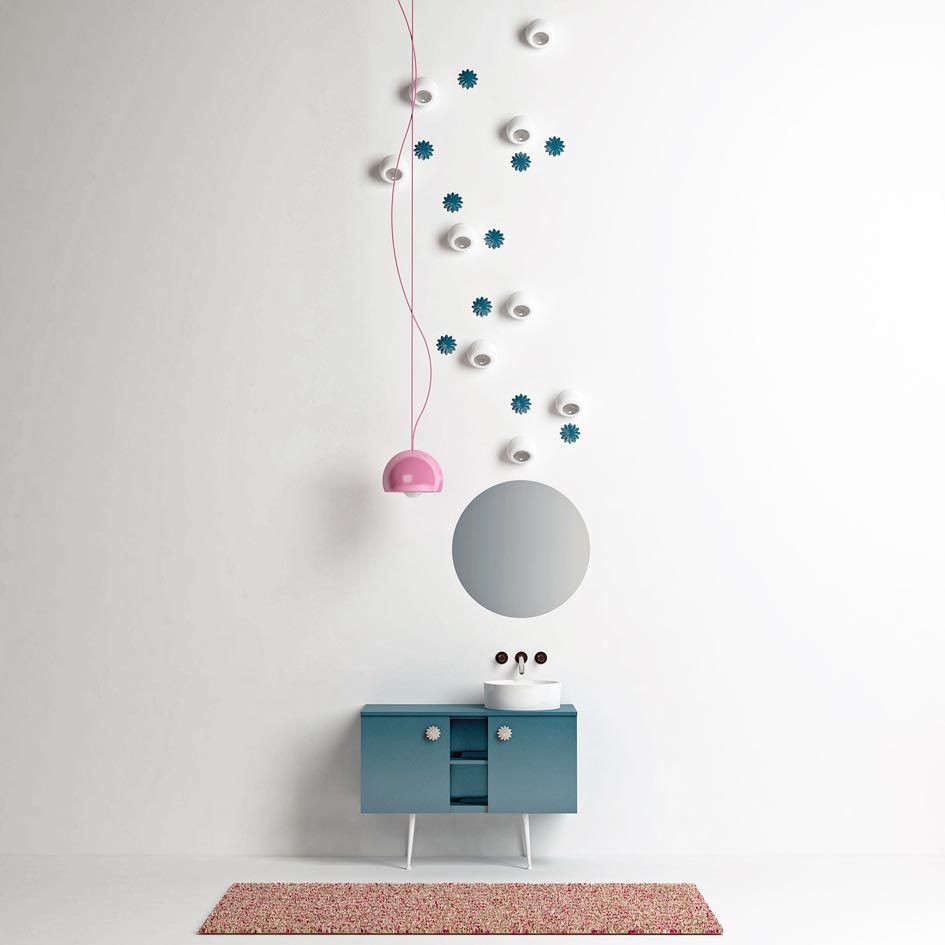 A note of colour in the house and especially in the bathroom area adds a touch of personality to our wellness spaces and represents an always more valid alternative to the 'total white.'
Xilon Caracas console is available in three sizes: L06xP50, L88XP50, L73xP50. The optional washbasin is 45cm in diameter and 15 cm high.
For more information visit http://en.xilon.it