Welcome to this preview of Glass Design at Cersaie 2017 where the company introduced two new collections – Lumiere and Isola Small. These two new products show off the company's experience in lighting with both fully illuminated to enhance the aesthetic beauty of their Murano glass and crystal structures.
LUMIERE – Sublime purity – design Studio Arius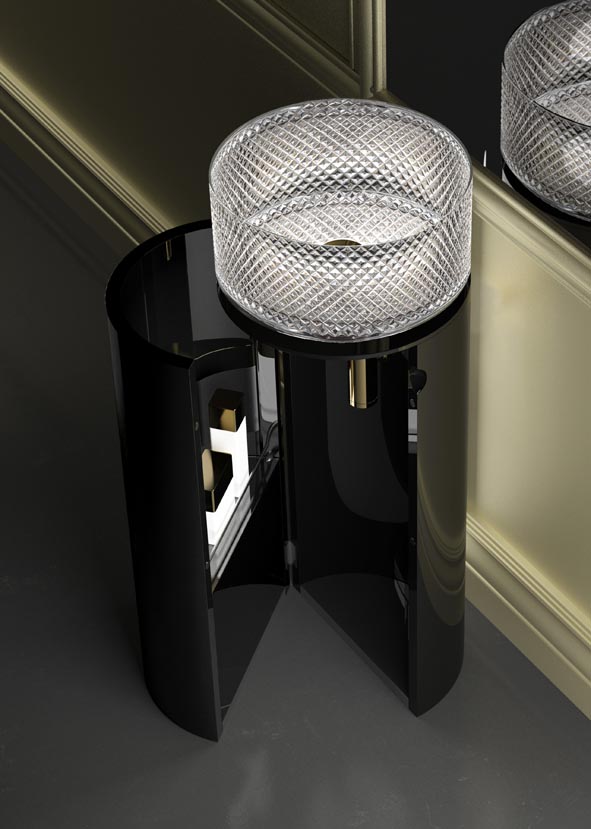 Sophisticated and elegant, Lumiere is a unique bathroom furniture piece complete with crystal basin and guaranteed to command attention. This is thanks to the interplay of
light and reflection created by the eye-catching 24% lead crystal washbasin (Cristallo de ' Medici®) which is mouthblown and hand-bevelled to form diamond cuts across its entire surface.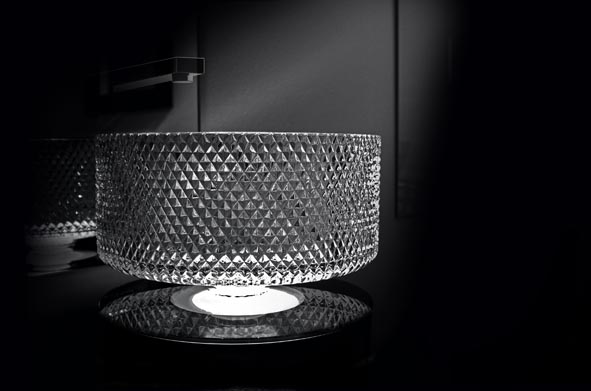 The black gloss lacquered wood cabinet with glass top, comes with a full lighting system (led/transformer) and illuminates the basin from beneath thereby producing captivating optical effects and a profound visual beauty.
Sizes: Washbasin Ø33cm, H18cm – Overall size Ø33cm H86.5cm
ISOLA SMALL – Merging tradition with technology – design Alessandro Lenarda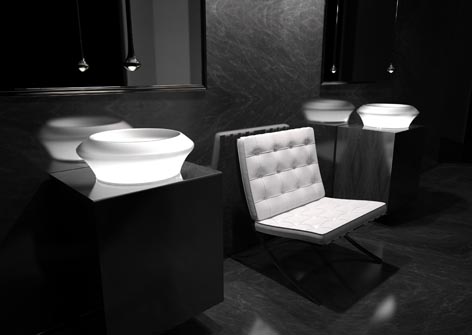 Isola Small is an exquisite countertop washbasin fashioned from mouth blown Murano glass in opaline white (satin or gloss finishes) and equipped with LED lighting. Boasting an elegant circular design, Isola Small comes equipped with a waste and can be easily integrated into any style of bathroom.
When non-illuminated it is truly beautiful … However, when illuminated, the transformation is breathtaking since the basin becomes an impressive light source thanks to its VetroFreddo® base with integral led lighting (transformer included).
Sizes: Ø 48.5cm H15cm
For more information visit glassdesign.it