We've been lucky enough to get hold of this preview of a new product from Casalgrande Padana which will be released at Cersaie in September. Resina features flashes of light, markings evoking brushstrokes, splashes of colour interspersed with a body of neutral tones inspired by the homogeneity of resin.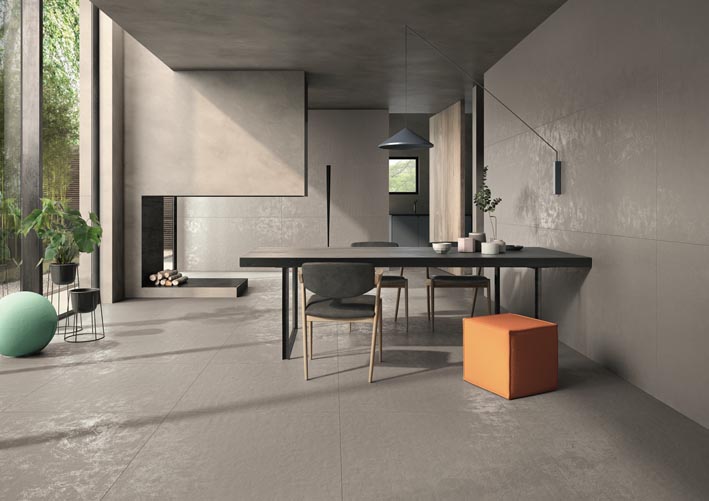 This collection of porcelain stoneware transcends the modular nature of tiles to increase the potential of ceramics and create contemporary, original flooring. The Resina collection allows designers to a fresh new feel to any room, creating a metropolitan style synonymous with fluid spaces such as lofts and former industrial buildings.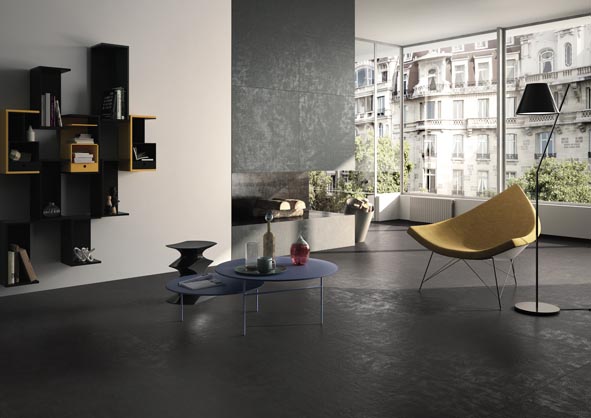 Part of the Granitoker line, the Resina porcelain stoneware collection interprets the dimensions and characteristics of every space, transcending the modular nature of tiles. A combination of unbroken surfaces and harmonious tones and materials, Resina creates a minimalist surface where the material itself is once again the star of the show, with detailing enhancing the neutral tones and warm colours and never once interrupting the
continuous effect.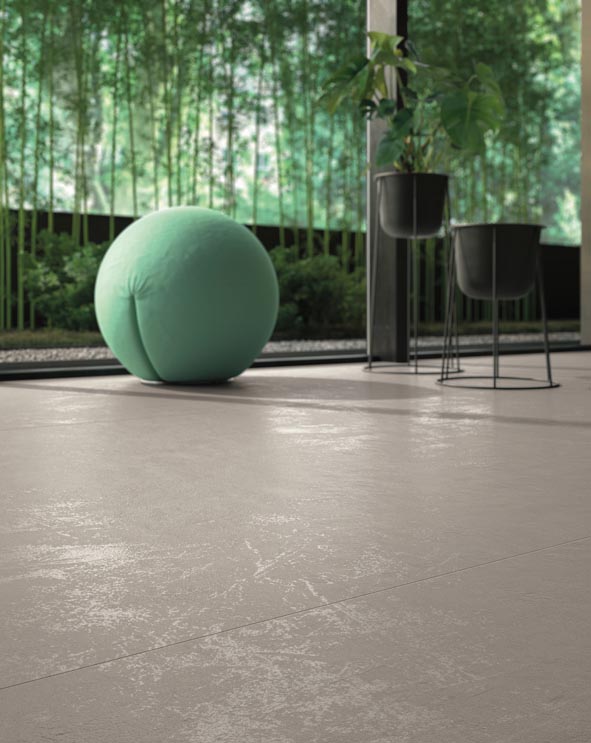 Flashes of light and subtle shading invoke the qualities of resin, showcasing that sense of craftsmanship that can make any flooring or cladding unique and inimitable. Any imperfections only serve to boost the aesthetic appeal, while subjectivity becomes a form of decoration, a role reversal whose effect is to add further value to the product. All of this makes for a truly contemporary surface, where the impressive technical attributes of porcelain stoneware combine with a sophisticated and modern style created through the fusion of material, light and colour.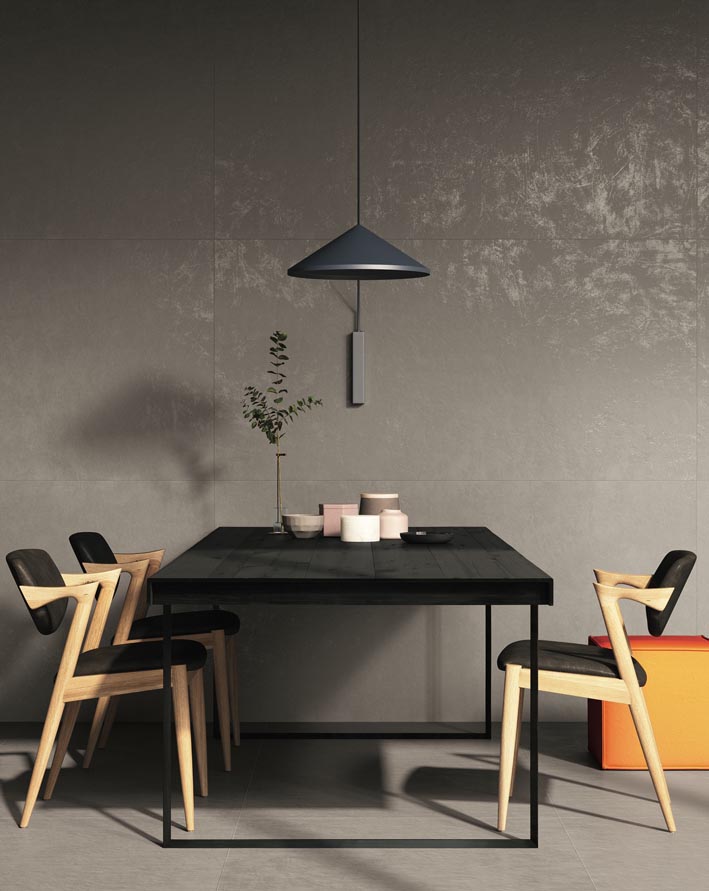 Resina is bold even in its simplicity, lending a strong identity to any space without overriding other elements, instead drawing on nearby finishes, materials and furniture to scale new heights. Meanwhile, the combination of warm tones and subtle detailing
means the ceramics are able to inject originality and freshness into any space.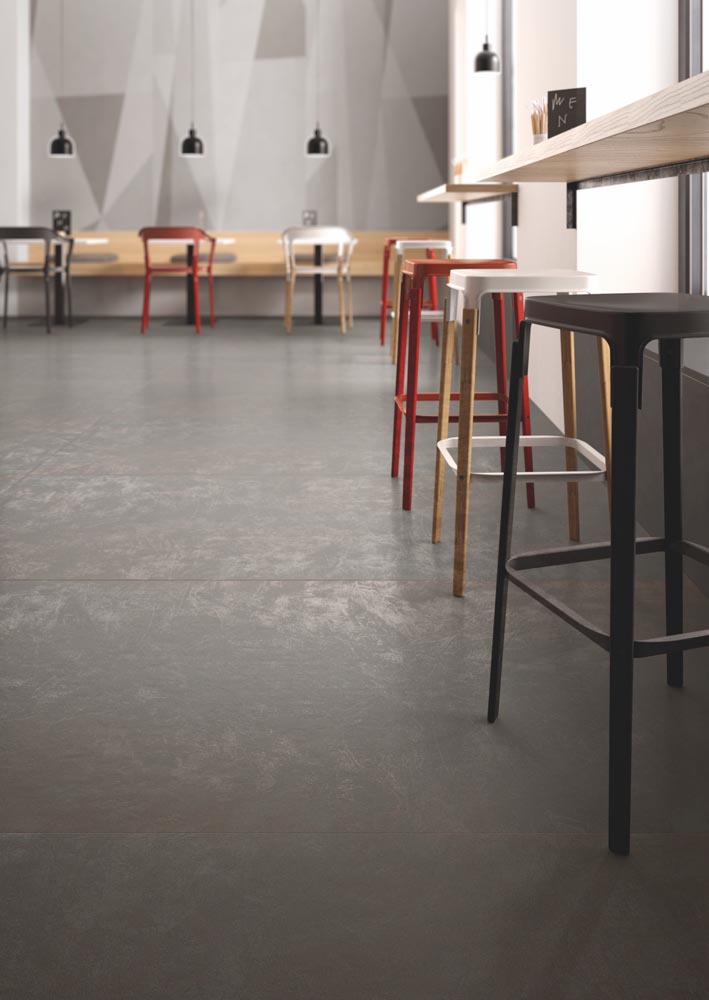 Like everything produced by Casalgrande Padana, the Resina collection has been created with the environment in mind. The company, which holds ISO 14001 and EMAS certification, has always been committed to developing innovative technology in
order to produce high-performance materials with a low environmental impact.
For more information visit casalgrandepadana.com