The Alivar Bombay trunk was conceived from the original trunk – an indispensable tool for long journeys – as a genuine item of interior décor for the bedroom or bathroom.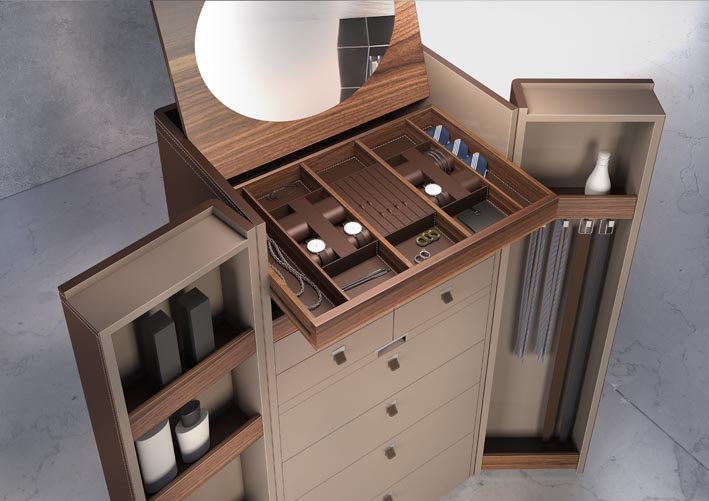 The company says that, over time, the trunk has surpassed its original function as a robust and capacious travelling case, but the functionality it offers renders it a unique object in the world of home décor that reminds us of charming atmospheres and memories of the past>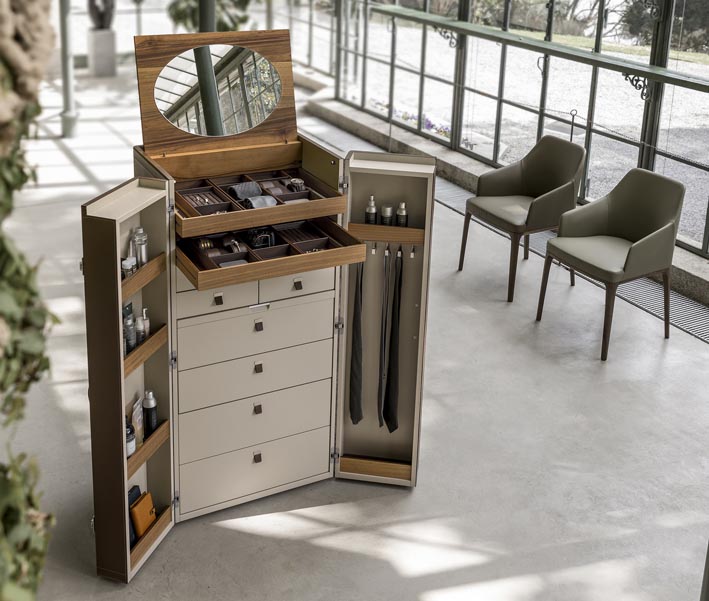 Guarding personal items and everyday belongings, the Alivar Bombay trunk is the newest item in the Home Project collection designed by Giuseppe Bavuso, where everything is neat and tidy, safely tucked away inside drawers, lined up in the side doors or sorted into the dedicated compartments.
A small private world consisting of accessories to be stored and memories to be preserved,
which includes a large make-up mirror, watch and jewellery trays, storage shelves and
various hooks to tidy away your belts and ties, as well as a pull-out shelf that can turn into a stylish desk to take notes or write your travel journal.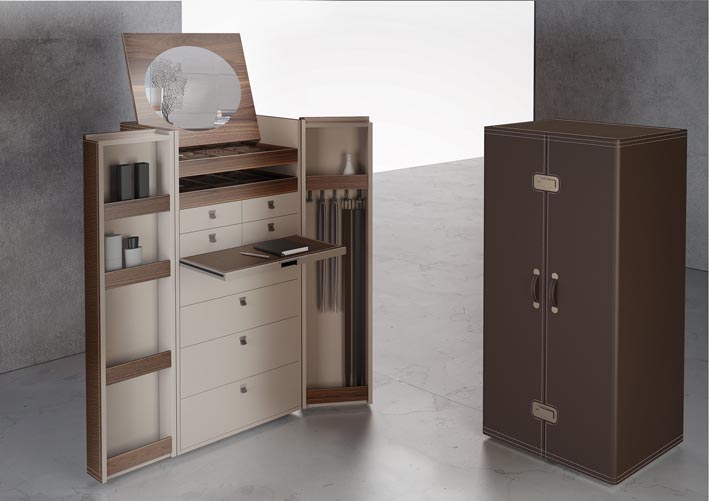 The Alivar Bombay trunk is available in painted ash-wood or Italian walnut, while leather upholstery envelops the external and internal frame entirely, along with its drawers, shelves and storage compartments. The fastening clips are, on the other hand, made of satin-finish nickel.
Bombay is a precious casket, painstakingly devised down to the smallest detail, to conceal
secrets and surprises.
For more information visit http://www.alivar.com/en-us/homepage