These three Caleido towel warmers showcase the radiator in towel rack form with functional as well as decorative elements that work in both residential and commercial environments.
Tower, Caleido Studio (Classici Collection)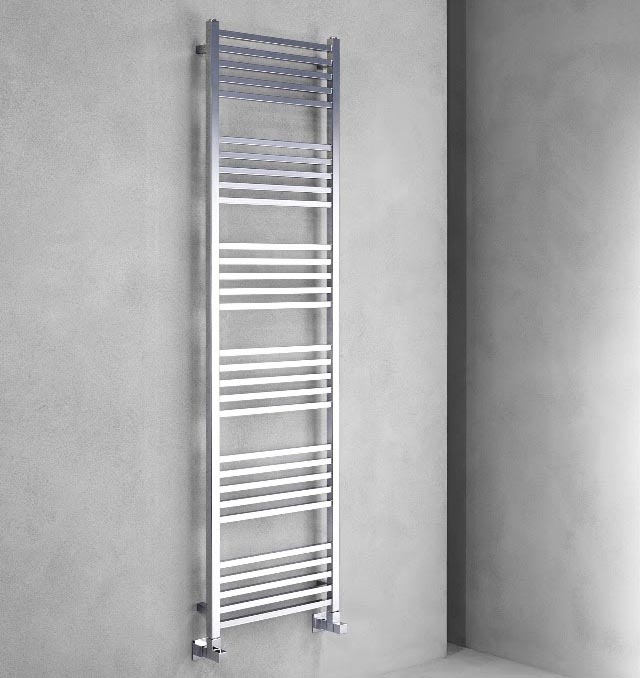 A towel warmer with square pipes, with the addition of high-tech functions typical of Caledio radiators, Tower is the modern interpretation of a traditional towel warmer that interacts well with the other bathroom elements thanks to its essential design.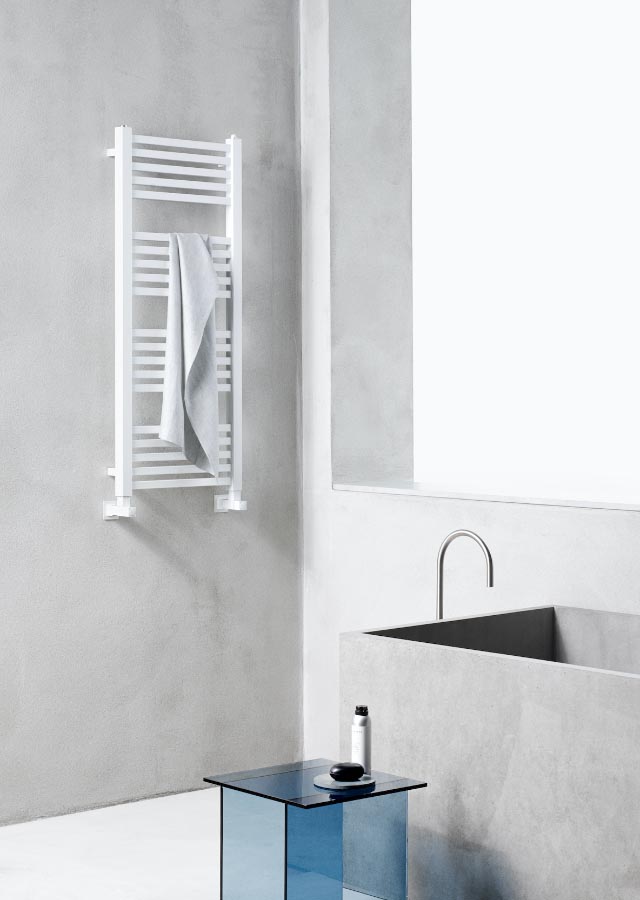 With Tower 25 is the compact version for smaller spaces. Available in a wide range of sizes and RAL colours. Designed by Caleido and manufactured from carbon steel, Tower is available in water, electrical or mixed versions.
Shelf, design James Di Marco (Classici Collection)
Appreciated for its practicality and versatility, Shelf is a multi-function towel-holder radiator featuring slatted racks with 35mm horizontal flat tubes. The version with 70mm tubes features a series of Corian shelves available on request. The radiator is also available in a "flag" configuration, which makes it ideal for installation as a partition element in large bathrooms. Constructed from carbon steel and Corian shelves (on request), Shelf is available in hydraulic, electric or mixed versions.
Caesar, Caleido Studio (Classici Collection)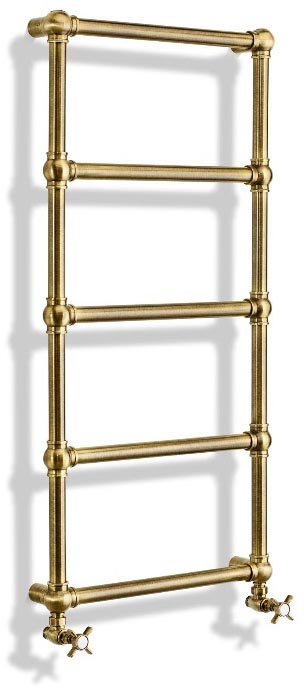 Caesar is the first towel warmer in the Caleido range to be made of brass.  With its classic, refined shape, it combines a distinctive retro style with the functions and quality of all Caleido products. This elegant radiator features a perfect chrome, bronze, gold or copper finish to enhance its appearance. Numerous features contribute to the success of this radiator: virtually no height limit thanks to the use of modular elements, material compatible with open heating systems and highly corrosive water, certified resistance to high pressures. Constructed from brass tubes the column dimensions measure from 600mm and it is available in either hydraulic or electrical versions.
For more information visit www.caleido.it