REvitrum by Mina is an opportunity to dress stainless steel with re-used glass details in this new proposal from this Italian stainless steel company. The idea was to provide used glass with a second chance and to express the company's high levels of industrial craftsmanship.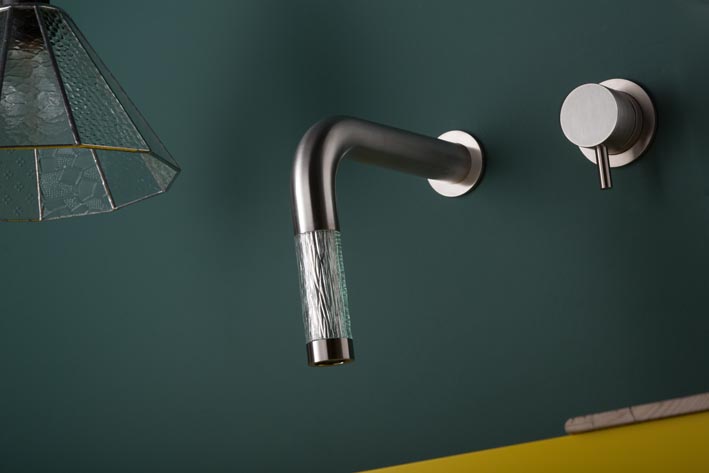 Moulded glass slabs are restored by an artisanal manufacturing process then modified in order to support the various shapes of the Mina stainless steel spouts. REvitrum by Mina is the result of the collision of glass and stainless steel – a custom-made product that is intended to enrich any bathroom space with vintage details and industrial aesthetics but always keeping the elegance and design accuracy for which the company is known.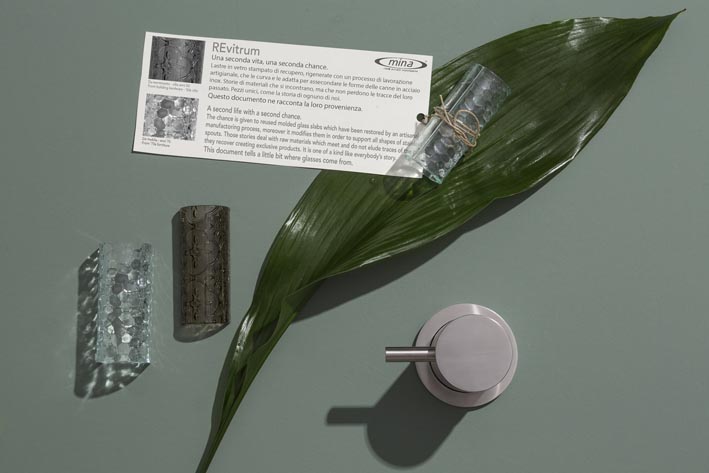 The company says "The practice of design reuse is not a disadvantage but an asset, in fact eco-friendly beauty is worth more. The fascinating idea to match materials and stories is becoming the chance for Mina to say something more: the artisanal experience combined with the manufacturing process strength can have an eco-friendly soul".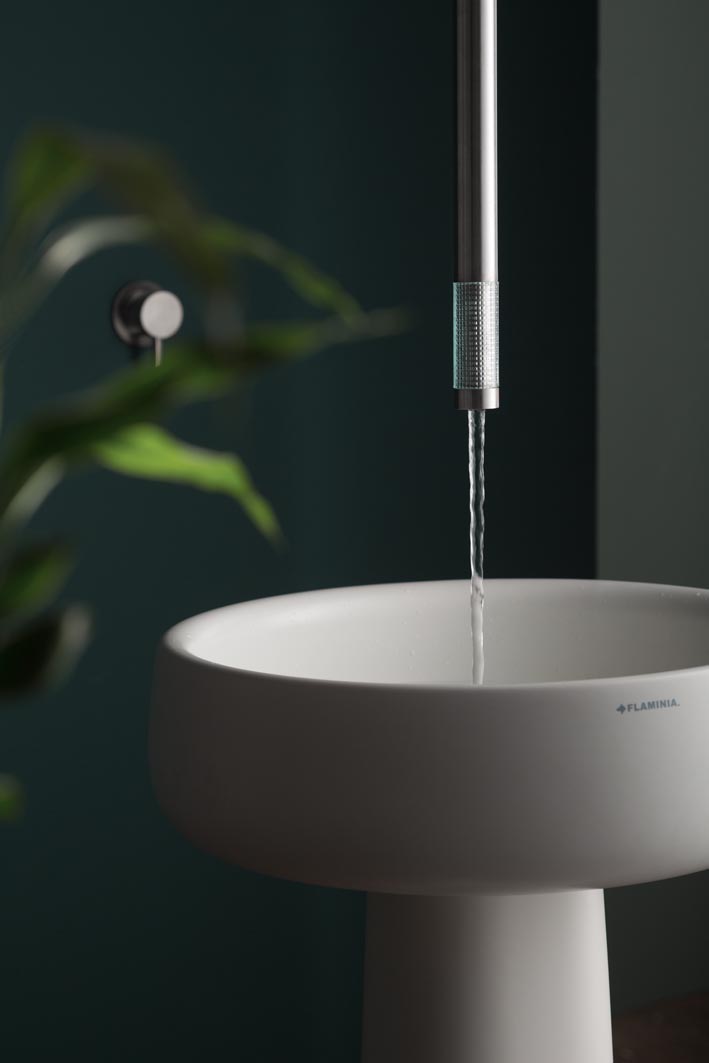 The glass may come from glassmakers, slabs out of production, or possibly even a broken glass door with a retrò taste. When linked with stainless steel – a 100 per cent recyclable and reusable material – the company feels it is contributing to its responsibility to the environment.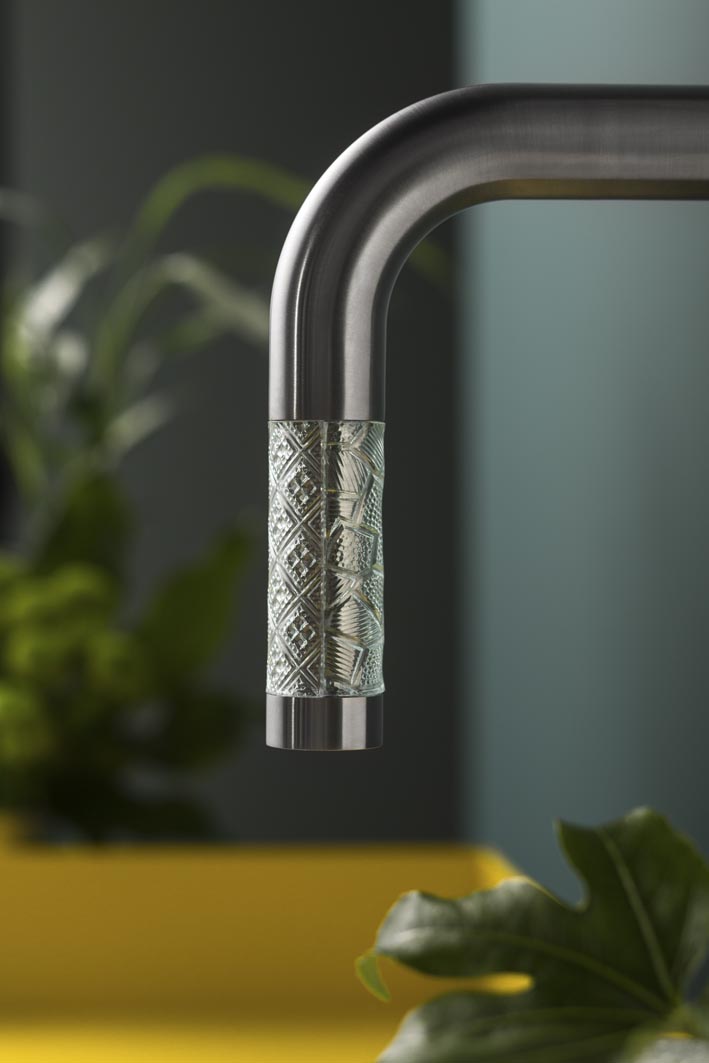 Mina is a family business that is able to unite its experience and craftsmanship efficiency with a taste for design, the certified industrial quality and the links to raw materials. The company was established in the early 1950s, while the choice to manufacture a whole product range made of stainless steel was born in the 1998s.
For more information visit www.minait.com