Here's another preview of an upcoming release – Duka at Cersaie in September 2017 will introduce the Natura 4000, a new collection of shower enclosures. This new collection confirms the company's reputation of skilled expertise in the development of high performance, comfortable products.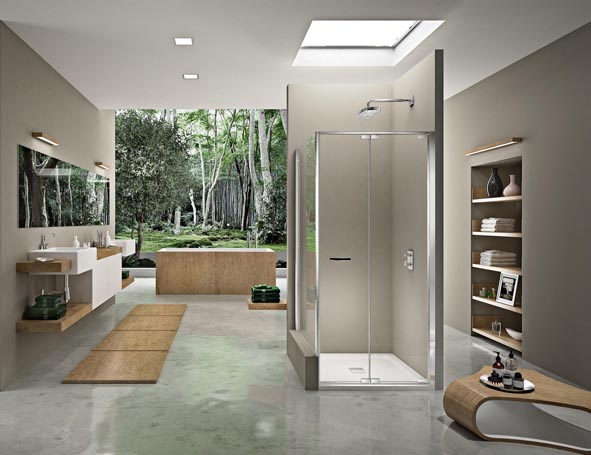 Natura 4000 is an innovative and modular system, with harmonious proportions and minimalist linear design, and is available with aluminium profiles in bright and matt silver finish. Natura 4000 is also available with clear glass, satin glass, a satin silk screen printed in the middle of the glass, and with the elegant parsol grey glass. The shower enclosure can be supplied also with the innovative ProCare treated glass, which reduces the watermarks protecting the transparency of the surface.
The Natura 4000 shower enclosures displayed by Duka at Cersaie will feature two door options – sliding and pivoting.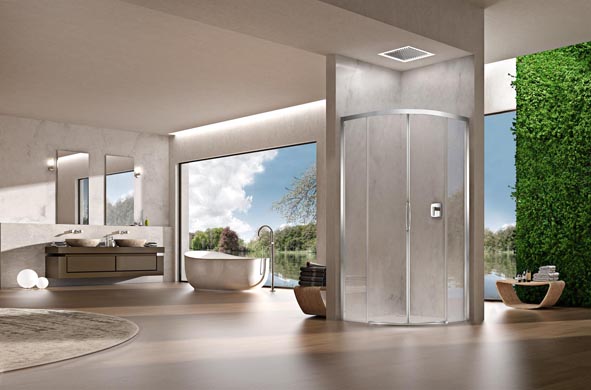 The sliding models are particularly well-suited to large bathrooms or when no external encumbrance is required. This kind of shower enclosure is available in all imaginable versions, such as niches, corner showers, u-form showers and even rounded ones. The running of the door in these models is stable and smooth, thanks to a magnet incorporated into the lower frame.
The sliding door is fitted with an innovative block for the quick-release system while the fixed sides are height-adjustable, and are available with or without the lower profile. The drip profile has been designed to guide water towards the inside of the shower via a deflector ledge and the door is regulated by the Automatic Close & Stop system, ensuring a soft movement.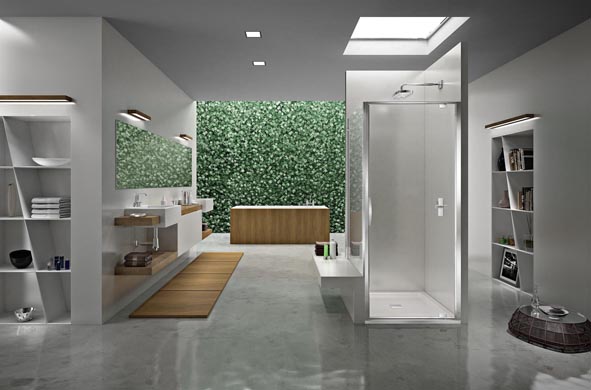 The pivoting system includes models with pivot doors, swing doors and fold/swing doors. These shower enclosures are perfect for those who are looking for wide entries, with well elegant and transparent looks. Also in these models, function is ensured by sophisticated mechanisms, hidden inside the hinges and the profiles. The hinges allow a 180° opening, both inwards and outwards.
An Automatic Close option enables a smooth and easy door handling while the hinges are sealed to the glass through the UV system by Duka, without using screws and leaving the surface safe and smooth, much easier to be cleaned. The handles enable a safe grip and an ease handling, with different shapes according to the model. In the fold/swing models the handles have a soft insert able to avoid damages in case of glass against glass or glass against wall.
The Natura 4000 will be exhibited by Duka at Cersaie in Bologne, Italy which will be held from 25 to 29 September 2017.
For more information visit duka.it