Ceramics Made by Bentu is a new terrazzo collection of furniture and lighting made using concrete and waste ceramic, a by-product of China's manufacturing industry, and it is now available at Remodern.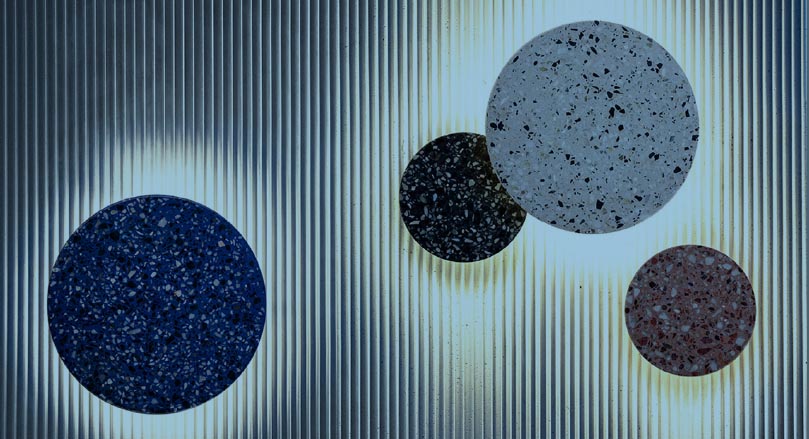 Bentu is an experimental studio based in Guangzhou, China, that's fast become known for its progressive approach to materials, design and sustainability.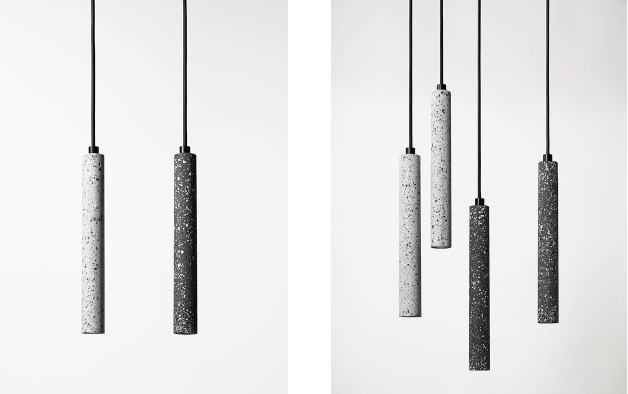 Remodern supports and promotes progressive international design, searching out brands that push modernity, innovate and create original, timeless and highly crafted design. With an aesthetic described as "essential minimalism", Remodern represents established and emerging brands, such as Bentu, that use materials, forms and finishes without complication to create functional and beautiful objects.
Founded in 2012, Bentu launched its first collection of contemporary lighting, furniture and objects at Milan Furniture Fair the following year. By using concrete and ceramic gathered from construction and demolition sites and factories in China, the studio demonstrated how material waste could be given a new life.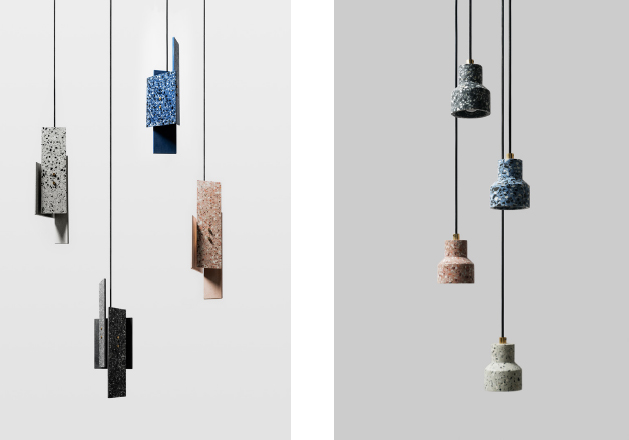 This experimental and environmentally responsible approach to materials continues in Bentu's Ceramics Made terrazzo collection, unveiled at Milan this year. Bentu sources recycled ceramic from Foshan City, which has a prolific ceramics industry that produces millions of tonnes of waste each year. Through rigorous research and experimentation, Bentu is putting at least some of that waste material to good use by reusing it in a striking collection of terrazzo-style furniture.
Ceramics Made is a collection of tables, shelving, pendant and wall lights made with pieces of ceramic tiles mixed with concrete to create a speckled 'terrazzo' effect. Surfaces are polished to a smooth finish to reveal the texture of the recycled materials, and ultra-high performance concrete ensures added strength and allows Bentu to cast the material in slim profiles.
Featured in the Dulux Colour Forecast 2018 campaign, "Tu" is a pendant lamp with a minimalist, sculpted form enlivened with the speckled colours and textures of the contrasting materials. Due to the inherent nature of concrete, each pendant has natural variances in texture and colour.
Remodern is the exclusive distributor of Bentu in Australia, and provides for architects, interior designers and industry clients with an emphasis on efficient product specification services, timely delivery and achieving project specific requirements.
For more information visit http://remodern.com.au/