Drop Katino by Glass Design is a collection full of colour and vitality with striking tones that create a vibrant new product to bring the bathroom to life.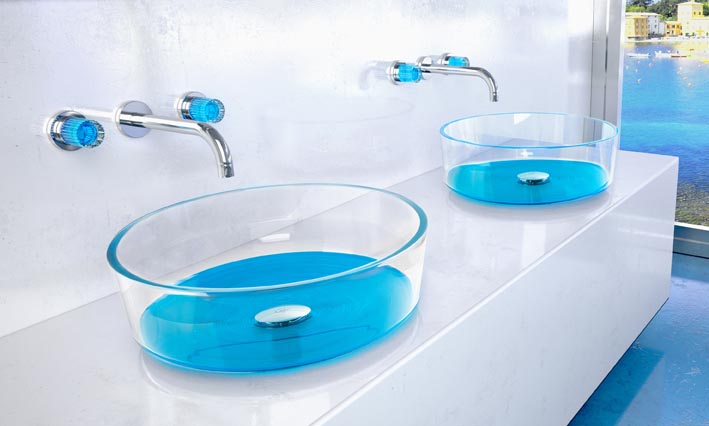 Lustrous colours matched with the transparency of glass give this collection a feeling of lightness while the gorgeous range of colours allow the designer to create an artistic decoration for the bathroom. With a wide range of shades available, the homeowner and designer can choose from turquoise to aquamarine, from blue to green, as well as reds and yellows.
Glass Design is a renowned Italian company known for its excellence in the production and design of bathroom washbasins and interior decoration furnishings. Located in Vinci, in the heart of Tuscany, Glass Design was founded in 1984 by the Borsellini family, which has a long tradition in manufacturing artistic glass.
More than 200 Tuscan artisans and 15 glassmakers from Murano work within the company's production chain, enabling the customisation of each product to suit individual needs and specific requirements, in order to create unique and exclusive products.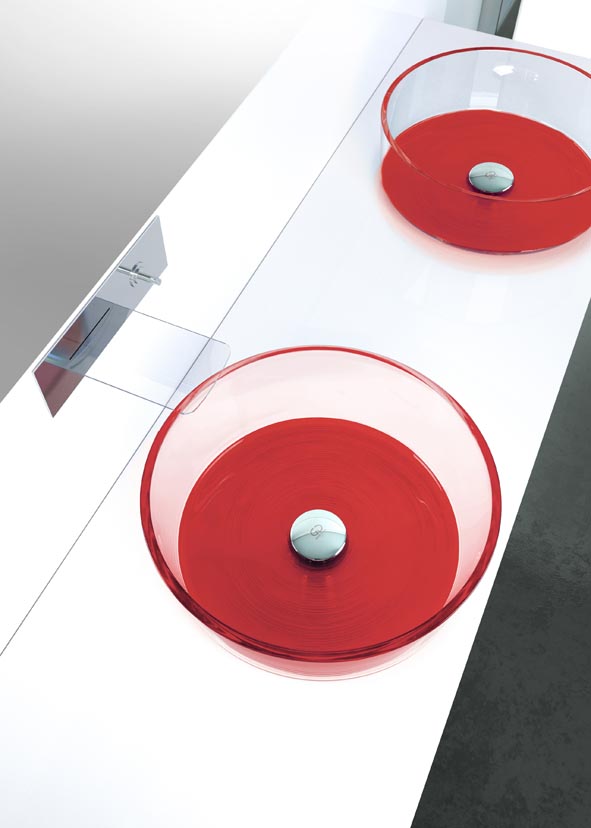 Both by using technologically advanced materials, such as Silicone or stainless steel, and by working in an artistic way with traditional materials, like formed crystal and artisan glass, Glass Design contributes to the creation of a new style. Glass Design believes even an "accessory" such as a basin can be addressed in all details and can become the main subject of the environment.
Glass Design's basins are a true "fashion" product, highly appreciated in the world and exported to more than 60 countries.
For more information visit http://www.glassdesign.it