The new addition to the Paco Jaanson portfolio, The Flamma ISVEA collection, challenges the status quo of traditional basin design. Seamlessly harmonising natural geometry and visual textures, the freestanding Monoblock basin derives from the appearance of an ignited flame.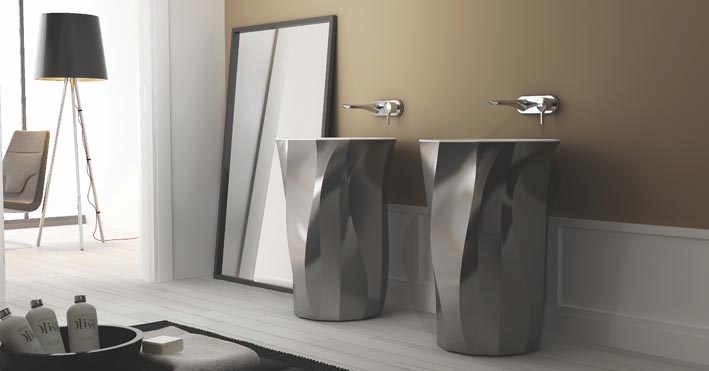 The Flamma Monoblock Basin aims to be an artistic interpretation that provides a totally different bathroom experience to the user and creates a talking point in any bathroom space.
Its sculpturesque form creates a modern, forward thinking design while its ceramic material pays homage to traditional basin construction.
The platinum and bronze tones give the basin visual depth, while the white is a more reserved nod to the elegant shape.The solid surface basin sits off the wall with the outlet flush through the floor, meaning the basin stands alone in all its glory.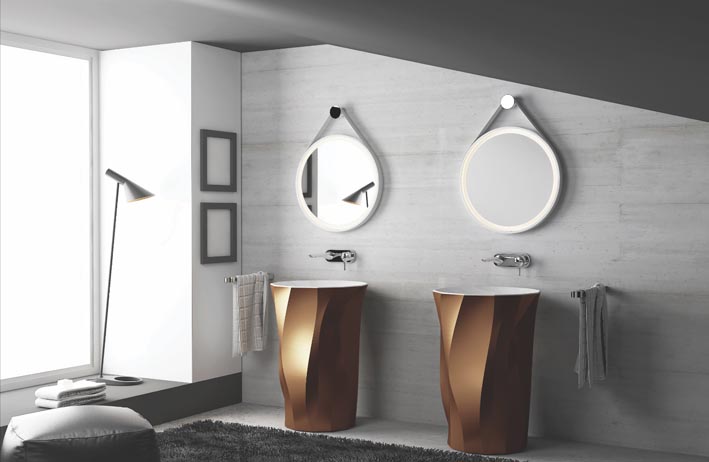 Basin designer, Ömer Faruk Yakupoğlu, originally from Istanbul, completed his undergraduate and graduate studies at Mimar Sinan University, Ceramics Department. Through his designs, Yakupoğlu aims to merge unique lines with core functionality.
The Flamma ISVEA Monoblock basin sits as the centrepiece of the bathroom and is sure to light up the space.
Flamma Monoblock Sinks by ISVEA is distributed nationally by Paco Jaanson. For more information visit http://pacojaanson.com.au