This is the WOW 3D collection, specifically oriented towards architecture, WOW plays with light and shadow to create three-dimensional shapes. The WOW collection is the first of the company's "unexpected surfaces" and is its architectural vision of traditional ceramic.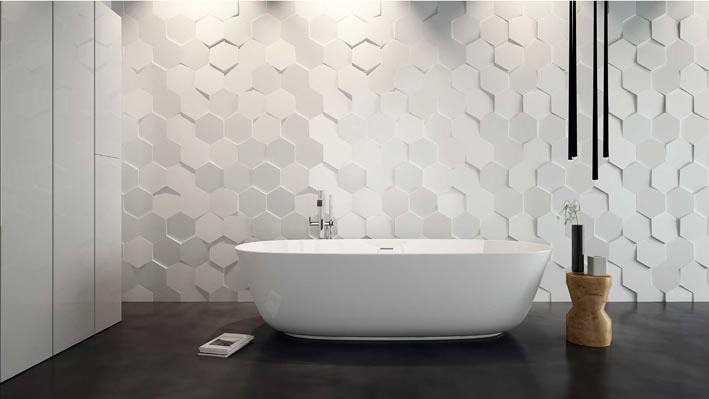 The company says the WOW 3D collection is the most complete collection in the market and notes its great variety of shapes and special pieces that makes the collection a trend setter. A play on light and shadow is created with a three-dimensional aspect that gives each design its own character and sets off the natural beauty of the glazed finish for a luxe touch to any bathroom.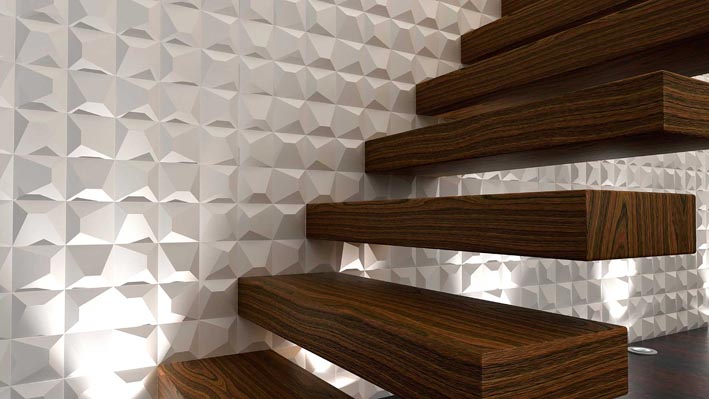 WOW is a design studio based in Spain that specialises in ceramics for exclusive project developments. It is known for its attention to colour trends and material finishes which it combines with the latest technologies to create its own recognisable style. Its products and designs are exported to 42 countries worldwide.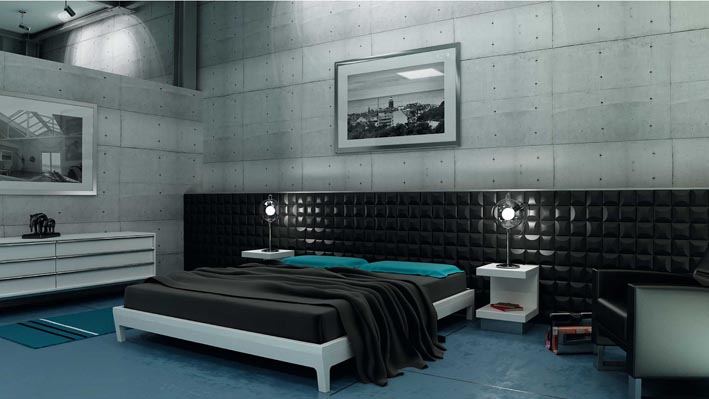 The original concept designs are created in WOW's design studio, often in consultation with architects and interior designers to conceptualise the prototypes that are then produced into collections at its main facility.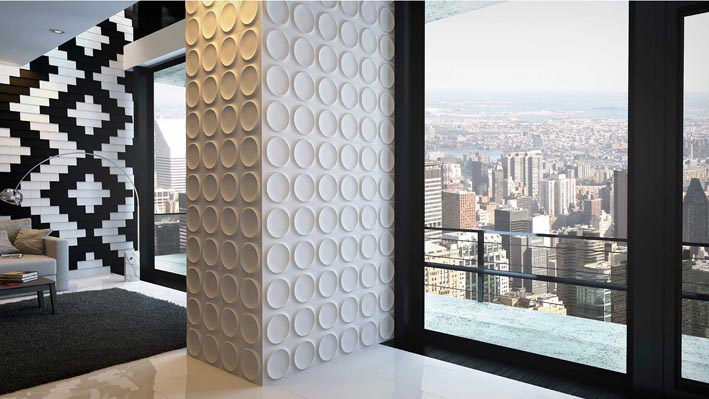 Backed by 16 year's experience and an enthusiastic young team of professionals, the company prides itself on constant evolution and a focus on the detail of the process from the original concept through to the product delivery.
For more information visit http://www.wowdesigneu.com/