The Palazzo Del Sol, built on the exclusive, privately owned Fisher Island in Miami Beach, has been named the "Best Residential Development in the USA" by the International Property Award.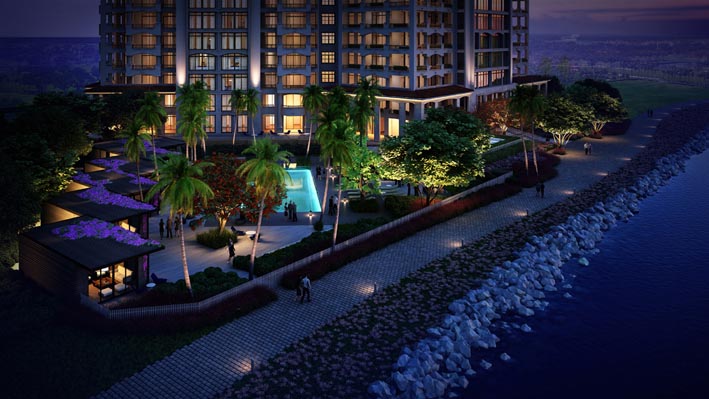 Margraf, a historic Italian company leader in the United States and especially Florida, has been selected as a major partner in the creation of the prestigious interior marble tiling in all the bathrooms.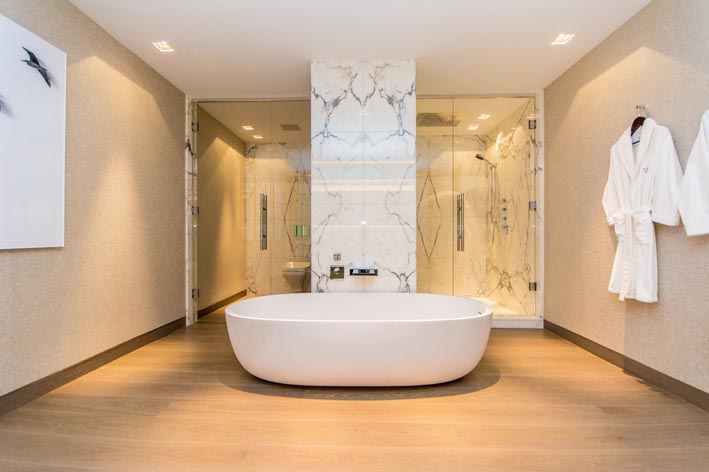 The developer, Heinrich von Hanau, CEO of Fisher Island Holdings has called on the Miami-based architect Kobi Karp and the Swiss landscape designer Enzo Enea to design Palazzo Del Sol, making it an exclusive site, with lushly landscaped private park, for an upscale clientele. The conventional approach to construction—designing first the exterior and then the interior—has been revolutionised: at Palazzo Del Sol, the glossy sophistication of the interiors is reflected in the details and environment of the exterior.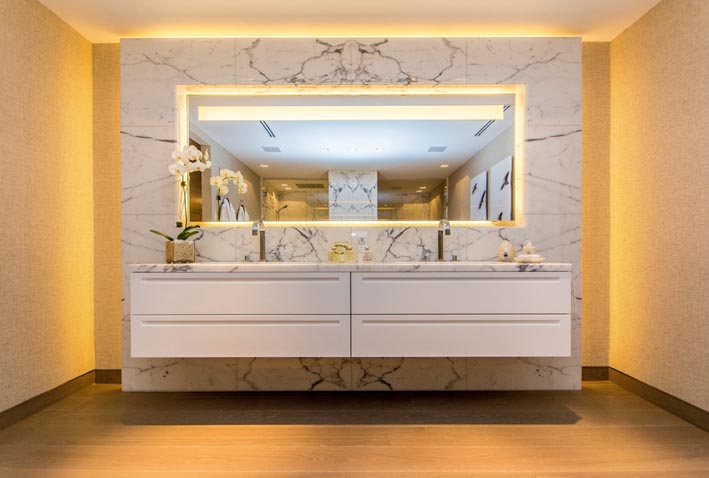 Palazzo Del Sol is a genuine boutique of exclusive luxury; it is spread over 10 floors and comprises 47 residences, ranging from 350 sqm to 910 sqm, all with huge terraces with panoramic views, master bathrooms and private elevator.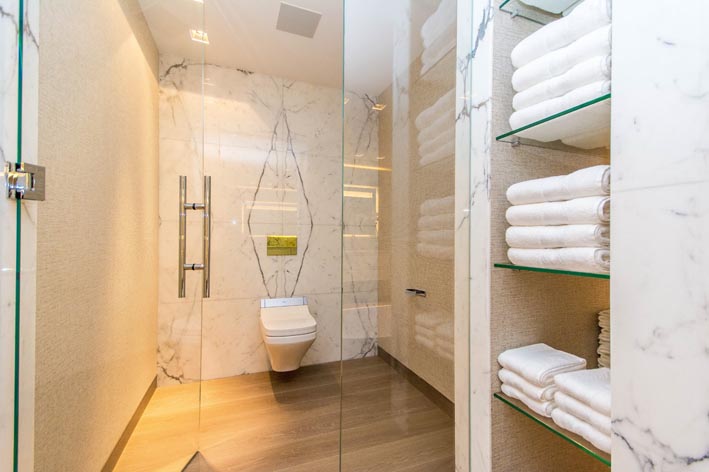 Its privileged position right on the sea affords owners unique views over the Atlantic Ocean, South Beach, Biscayne Bay and the Miami skyline.
The interiors, designed by Antrobus + Ramirez and realized by ASR Interiors, reinterpret the concept of classical building combining traditional elegance with modern aesthetics. The use of natural and everlasting materials, such as Margraf's fine marbles in the bathrooms, creates a sense of uniqueness and fluidity. A total of 1,500 sqm of expertly selected marbles, cut to measure and laid in book-match style, is the main highlight of these bathrooms, each different from the other, created by the Vicenza-based company according to customer specifications.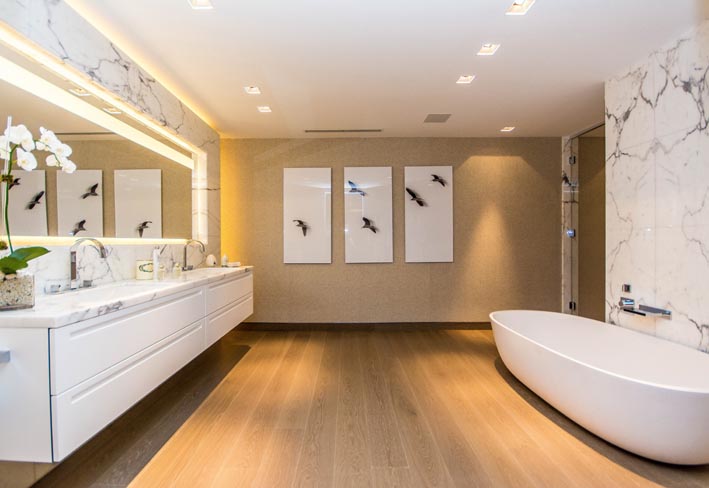 Fisher Island, reachable only by yacht or ferry, is a paradise for stars, athletes, businessmen and billionaires from more than 45 countries and boasts one of the highest per capita incomes in the United States. In this context, Margraf is once again a protagonist, reaffirming its status of cutting-edge entrepreneurial reality and ambassador of Italian excellence in the world.
For more information visit www.margraf.it