Presenting the Schweigen 2018 kitchen design trends by award-winning kitchen designer and Schweigen ambassador, Mal Corboy. From smart appliances to strong patterns, Mal has outlined the key design trends that are set to take Australian households by storm this year.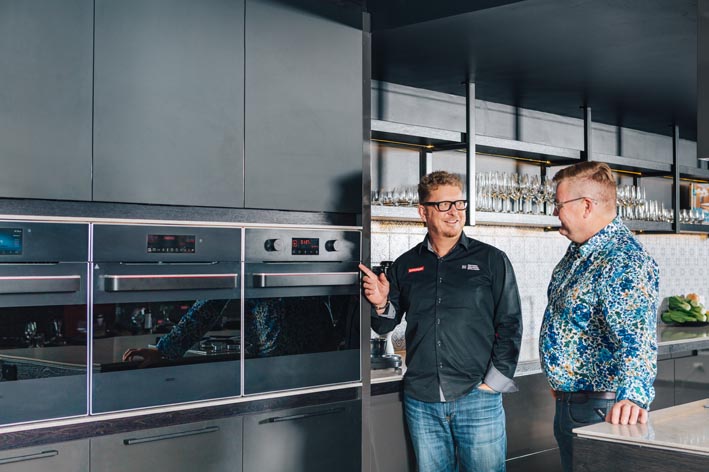 Innovations continue to rise
Australian kitchens are evolving, thanks to the emergence of intelligent and innovative
appliances. Over the years, there has been a rapid rise of the smart kitchen. Appliances are
becoming quieter, more precise and controllable from handheld devices. Homeowners are
choosing appliances based on innovation and convenience, making it easier to prepare meals and truly establish the kitchen as the heart of the home. One of Australia's leading kitchen appliance brands and pioneers in silent rangehoods, Schweigen, makes it easier for families to have fantastic conversations in the kitchen. Many of my clients love Schweigen silent rangehoods. Not only are they silent, powerful and efficient, but also sleek and stylish to suit any Australian home.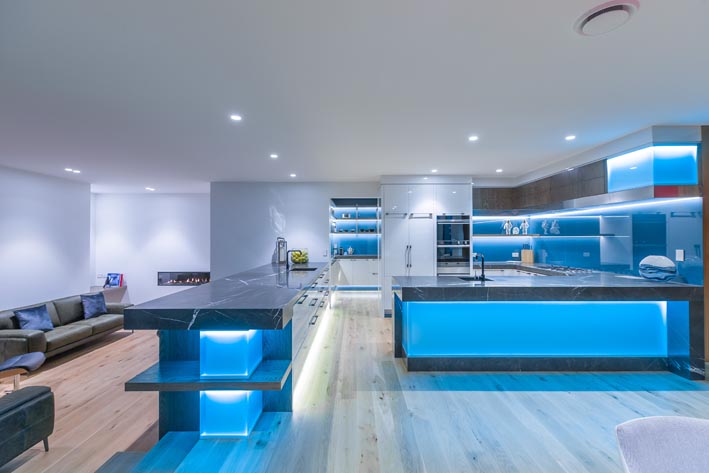 Strong patterns and textured marbles
Strong patterns, textured marbles and granites are emerging into the market. Tip: Add back lighting to create an extra dimension to the design.
Take advantage of the Pantone Colour of the Year
The Pantone Colour of the Year, 2018 Ultra Violet, will be a great option for many Australian
kitchens. It's fantastic for the darker moody side of the palette.
Matte appliances are still making waves
We are seeing a lot of new products coming through with very matte finishes in dark tones. Many of them are now fingerprint resistant. Launched in 2017, Schweigen IN. offers a premium range of appliances from silent rangehoods to cooktops and ovens with some models available in the on-trend matte black finish.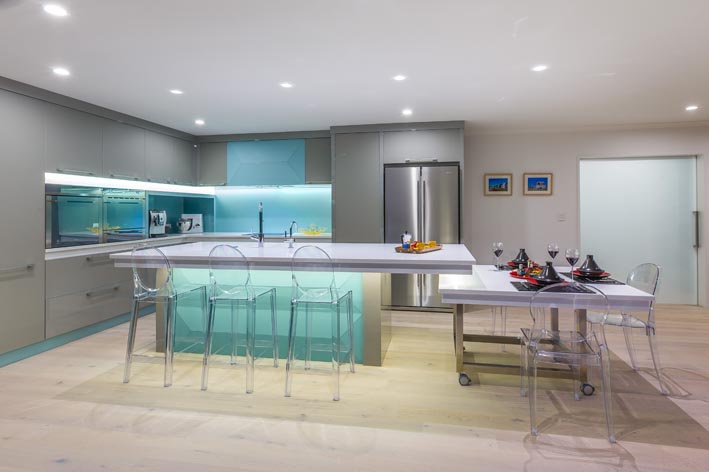 Commercial cooking methods are being more widely used
Commercial cooking methods will be more widely used in the residential kitchen; for example, sous vide machines. The industrial style kitchen will have some subtle changes to make it more refined.
Personalisation is key
As a designer, we are talking to our clients a lot more about how they use all their appliances to meet their home life and cultural needs. When it comes to the kitchen, it's going to be all about personalisation. The kitchen has become the heart of many Australian homes and has become more multi-functional.
For more information visit http://www.schweigen.com.au/