Introducing the Dornbracht LifeSpa, a new shower concept that utilises aquapressure to allow the user to enjoy water massages in their own bathroom at any time.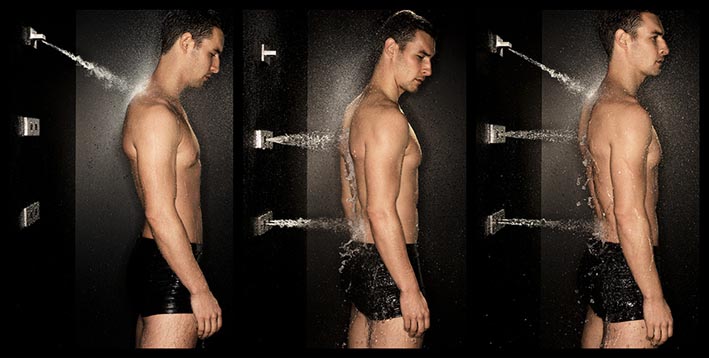 Relaxation rituals help to bring your body and mind back into balance after a busy day. Regular massages are perfect for dealing with the tenseness caused by stress, but there is rarely time to include a visit to a spa in the daily routine. The convenient solution that also saves time is aquapressure: massage using the pressure of water.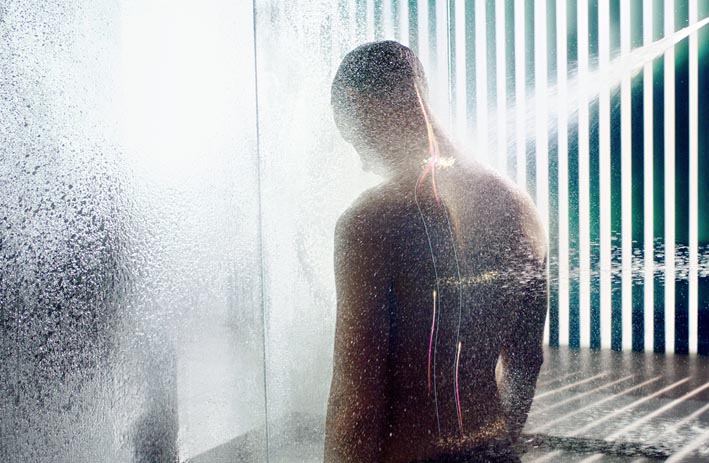 The Dornbracht LifeSpa features WaterFan and WaterCurve massage jets that us the pressure of water to loosen tense muscles and stimulate pressure points. The WaterFan and WaterCurve massage jets at neck and shoulder height or in the back area are therapeutic and relaxing. Their height can be flexibly adjusted for specific stimulation of pressure points. The special flow mode of the WaterFan and WaterCurve massage jets achieves a deeply massaging effect that can combat the tenseness caused by stress.
This new shower, conceptualised and designed by Sieger Design, was developed by Dornbracht and is based on the principles of acupressure, a tried and tested method used in Traditional Chinese Medicine (TCM).
For more information visit https://lifespa.dornbracht.com/