Reflecting an environment in which water and air live together in perfect harmony, this is AZIMUT by antoniolupi – a perfect cylinder, compact, essential and precise.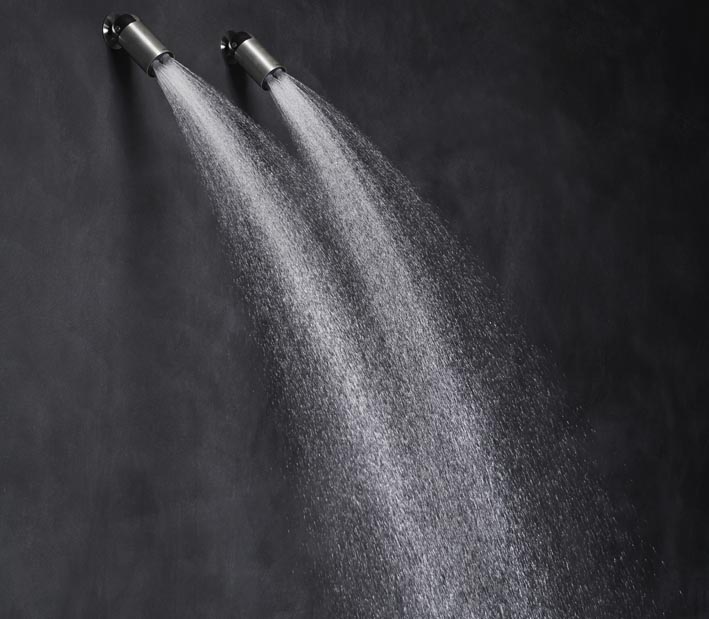 AZIMUT by antoniolupi is the perfect synthesis of technology and design, a ceiling and wall showerhead in stainless steel and black Derlin with a special rotation which is the feature of the project. This technical detail adds to its aesthetic appeal and sets it apart from other showerheads.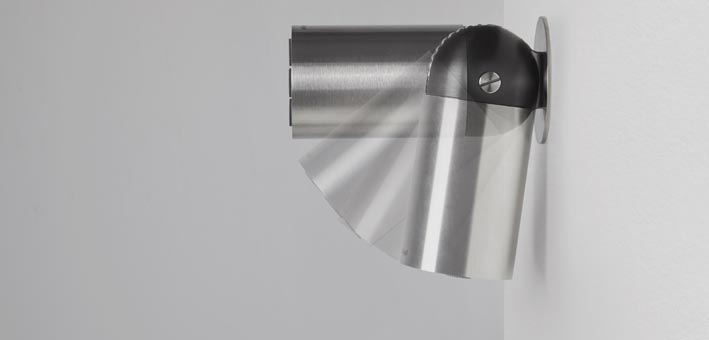 The hinge allows the showerhead to rotate and then direct the jet more than 180°. This feature multiplies the possibilities of use, providing greater flexibility in the installation.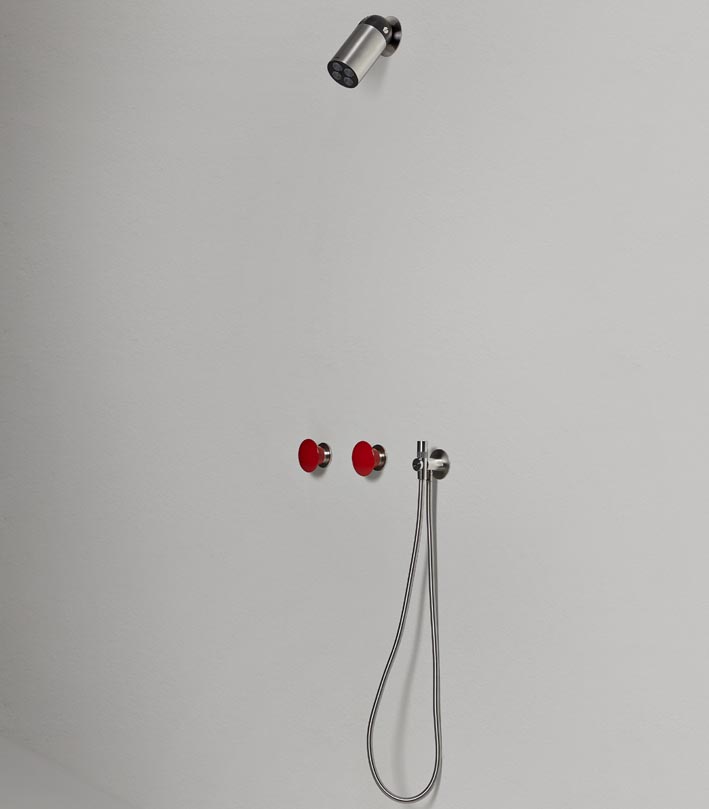 AZIMUT by antoniolupi can be applied to the wall or ceiling depending on the design of the bathroom and the needs of the users. The jet of water can be oriented to match the physical characteristics, particularly height, of the user to ensure maximum relaxation.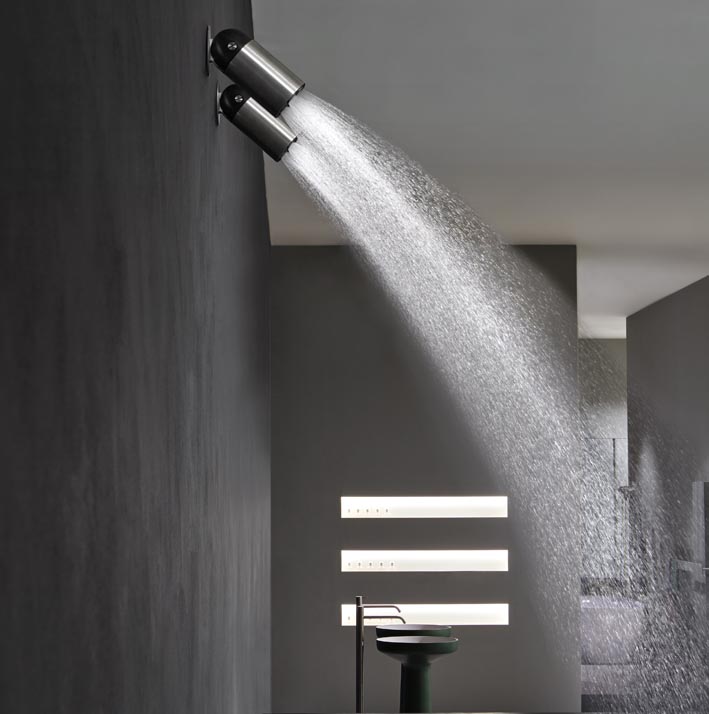 antoniolupi says this project redefines the archetype of the showerhead, to create an object that improves the quality of the showering space. The movement of the device generates a pleasant snap effect and, at the same time, keeps the head firm in the desired position.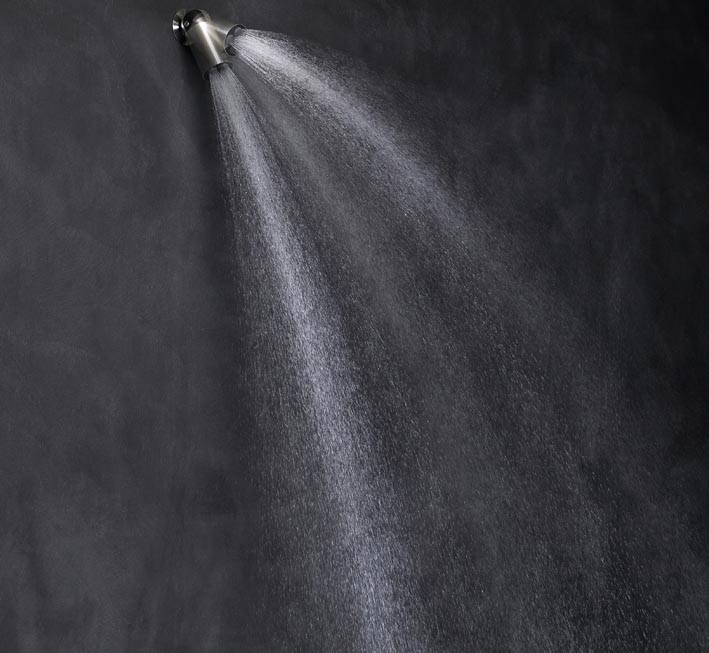 As with all the collections of antoniolupi, aesthetics plays a key role in defining the project. The sophisticated elegance of satin steel, together with a measured, proportional balance and compactness make it an object of the contemporary soul.
AZIMUT by antoniolupi was designed by GI-RA. For more information visit antoniolupi.it/en