The Rodney bath by Boyd Alternatives is a showstopping pink bath that demands attention. The Rodney bath slots itself nicely in a variety of bathroom set ups with its calming appearance and delightful colour.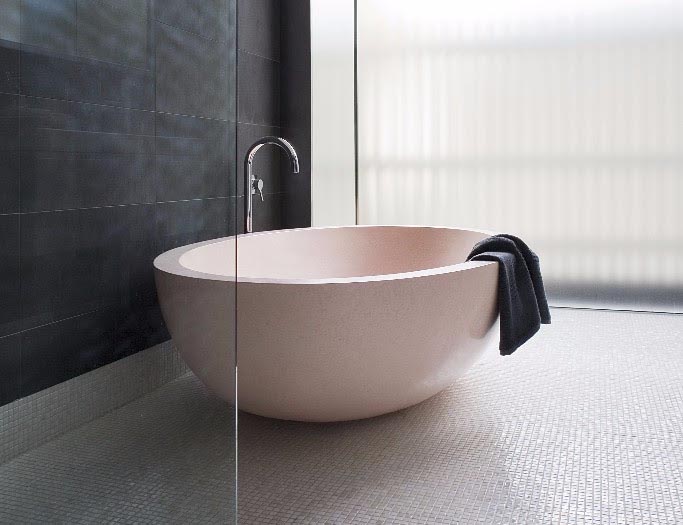 Millennial Pink has appeared everywhere in 2017 from all of the latest restaurant and bar spaces, worldwide fashion catwalks, to home decor and even bathrooms. After major success in 2017, Millennial Pink is here to stay.
Millennial Pink is not actually one colour, but a mix of pink shades combined. This shade can also be a combination of beige with a dust of blush to more salmon tones with peach.
With this in mind, these colours can be fused into the home in small portions like a cushion or lighting. Alternatively, the Millennial pink trend can be used in a single statement piece, that acts as the hero of a space.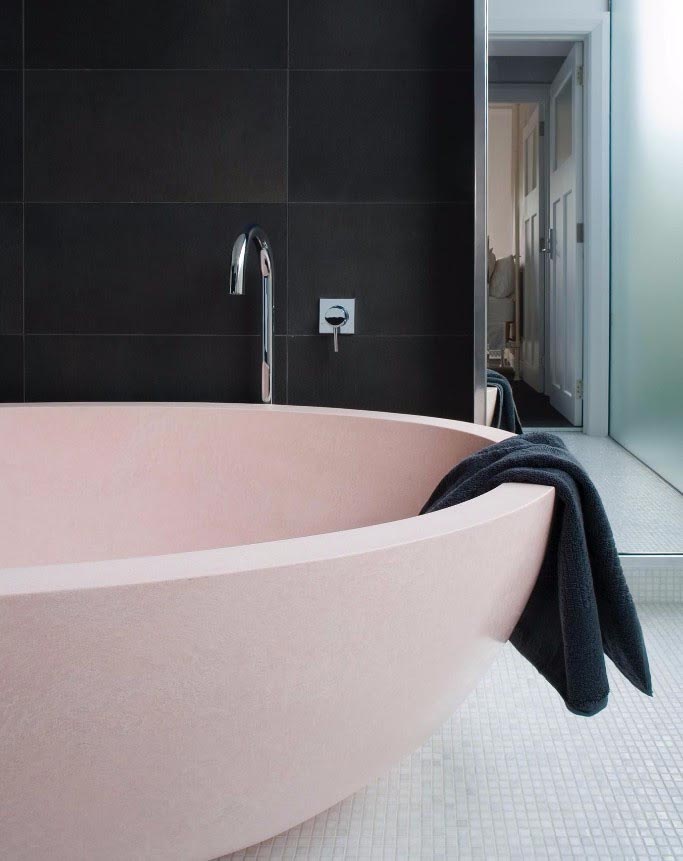 The Rodney bath is designed with greater depth for full body immersion. The bath features clever detailing and a wider brim, to keep the water at optimal temperature while in use. Being made from concrete, the bath is durable, easy to clean and holds its stunning colour. The round shape sculpts to the body, meaning it is ergonomic and relaxing when seated.
Millennial Pink tones are a beautiful addition to the bathroom and if designed and placed correctly, don't look too feminine," stated Marc Reed, Managing Director Candana. "Pairing millennial pink hues with brass, bronze or copper tapware will compliment the colour and give the space a more robust look. It's audacious, but placing a pink bath in the bathroom can be that touch of colour to take a space from pretty to extraordinary."
The Rodney bath is available from Candana and measures 1680 x 1090 x 500 mm.
For more information visit candana.com.au