Talostone, one of Australia's leading stone companies, introduces two key finishes now available in a leather-honed finish for an added point of difference – Concrete and Venato Extra. This range of large-slab options replicate the look and feel of natural stone without the associated restrictions or price tag.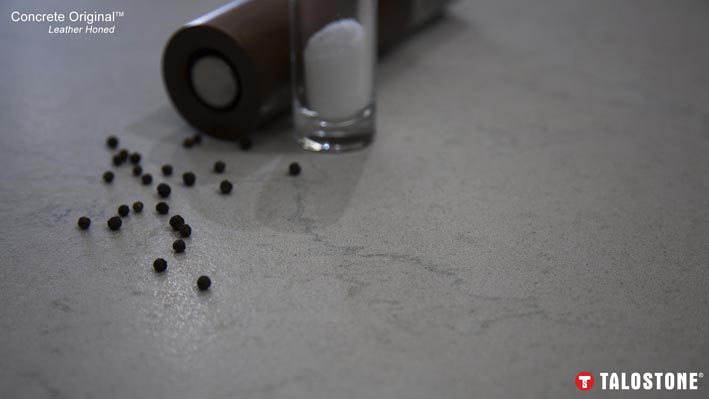 Last year's Eurocucina show in Milan saw an expanse of natural materials applied in the kitchen and interior environments with plenty of greenery and stone finishes combining in a way that makes the today's design trends even more entrenched.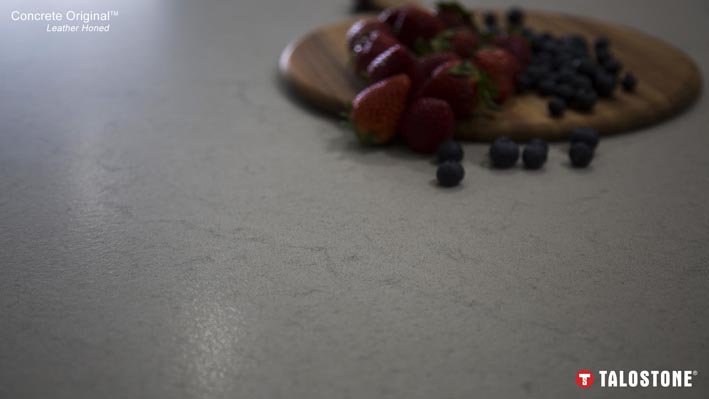 The new leather-honed Concrete finish is the perfect partner for natural wood or wood finishes and, when combined with a herb garden or other indoor greenery, accurately re-creates a welcoming natural environment. When combined with stainless steel finishes and the ever-popular matte surfaces, the leather-honed Concrete reflects the design trends towards a more refined and laid-back finish.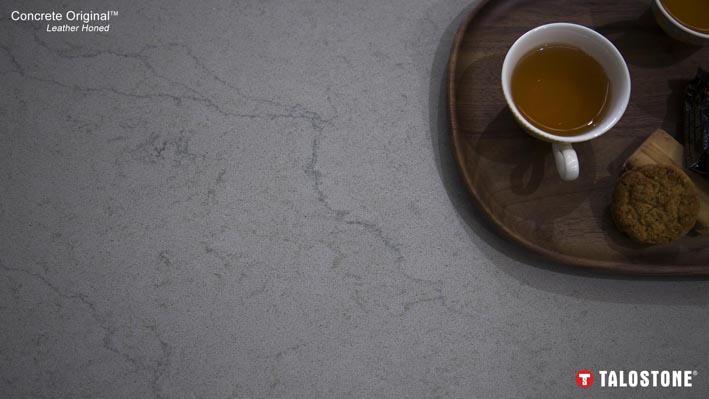 All Talostone slabs feature the pattern applied for the depth of the slab so the edges will not appear significantly different to the surface when it is cut to size. The honing is only lightly applied so, for a 20mm thick benchtop for example, you will see the same finish on the vertical as on the horizontal.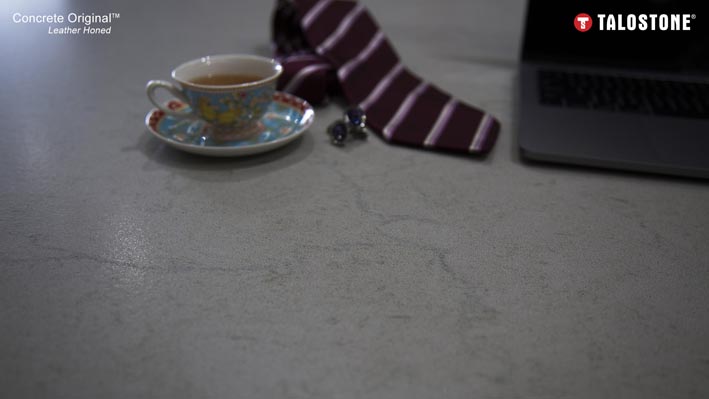 This new leather-honed finish is the ultimate in low-maintenance surfaces being extremely smooth and pleasant to the touch as well as highly stain resistant and easy to clean. The lovely textural quality of the leather honing creates a lovely tactile sensation when users engage with the product making it perfect for a range of kitchen, bathroom or interior surfaces. Talostone slabs are the largest on the market which allows designers and builders to exercise greater flexibility in design and pricing.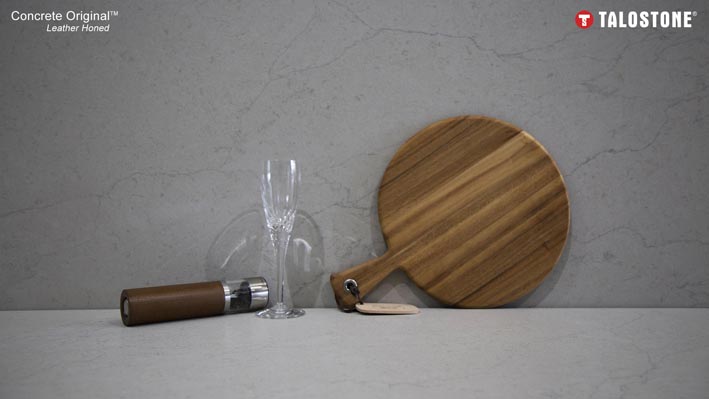 Talostone prides itself on its excellent customer service and, together with the 15-year warranty, makes it a stress-free and easy choice.
For more information visit talostone.com.au