Calice by antoniolupi was designed by Mario Ferrarini and Domenico De Palo – it is a form that softly emerges from the wall to sinuously enter the space. antoniolupi describes Calice as "an explicit reference to a classical image reinterpreted through a contemporary material to give absolute continuity to the surface".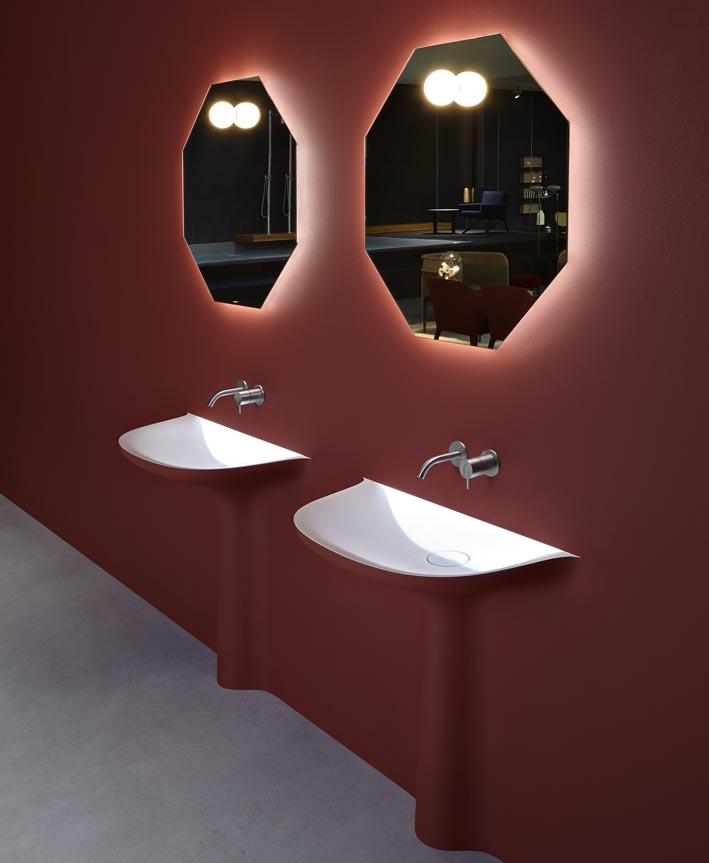 Following the success of Strappo, Silenzio and Soffio, the company has continued its research on the them of the integration between the sink and the wall and on the creation of continuity within the vertical surface in order to create a basin that "welcomes" water in a fluid and enveloping space.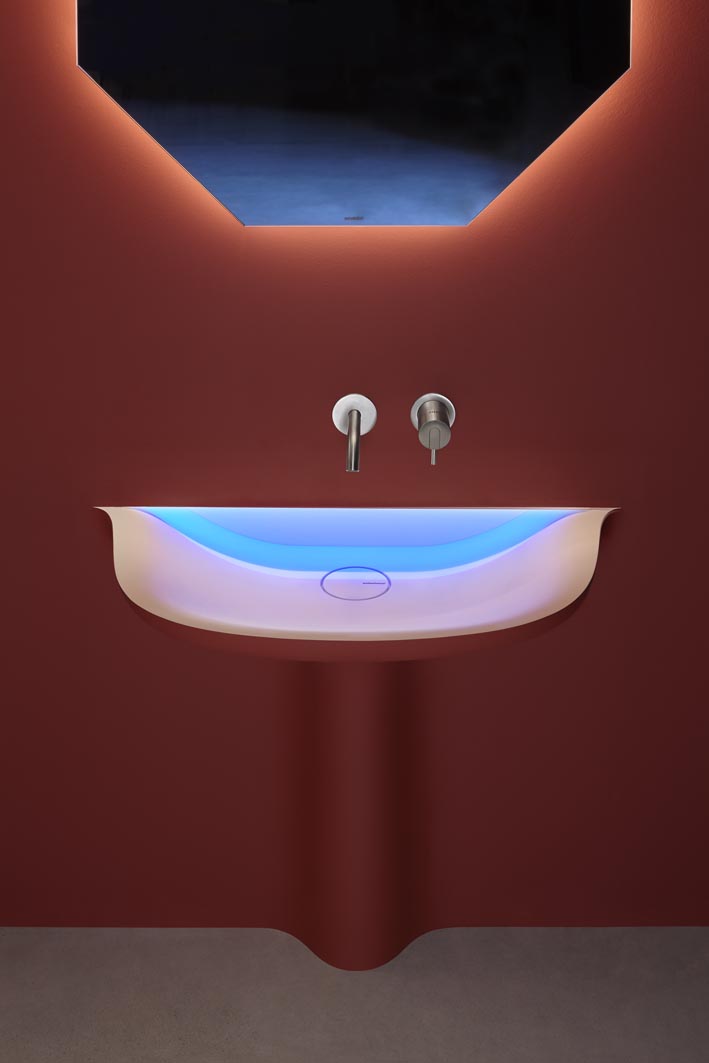 With Calice, the traditional sink is further developed to create a product that exudes elegance for a collection that is balanced with its volumes. The depths of the column and the basin form the perfect connection between the parts.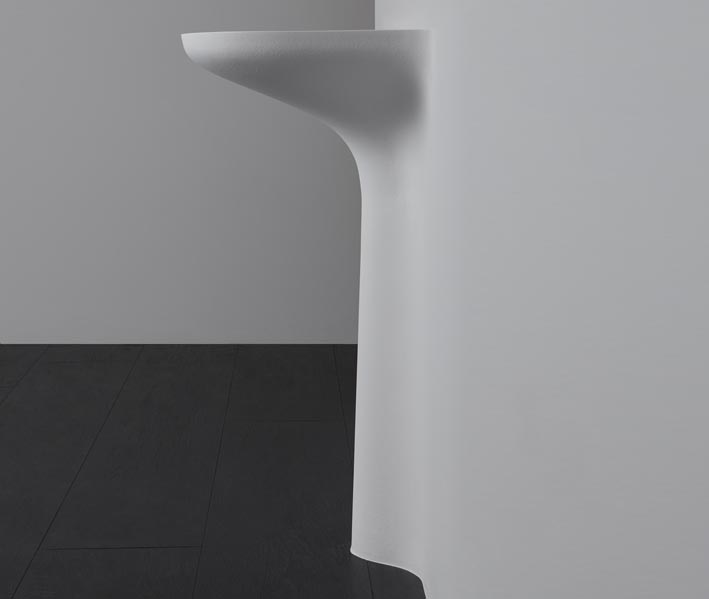 Calice is a project of harmony and dialogue between the elements, a set of absolute shapes and calibrated curves, a comparison between natural and artificial, between organic and architectural design utilising glass in Corian to enhance the water that it contains. Calice measures 81cm x 85cm x 38cm.
For more information visit http://www.antoniolupi.it
A selection of antoniolupi products are available in Australia through Minosa – visit www.minosa.com for more information.