Introducing Blum's new Tip-On Blumotion for Legrabox and Movento, supporting handle-less furniture designs throughout the home.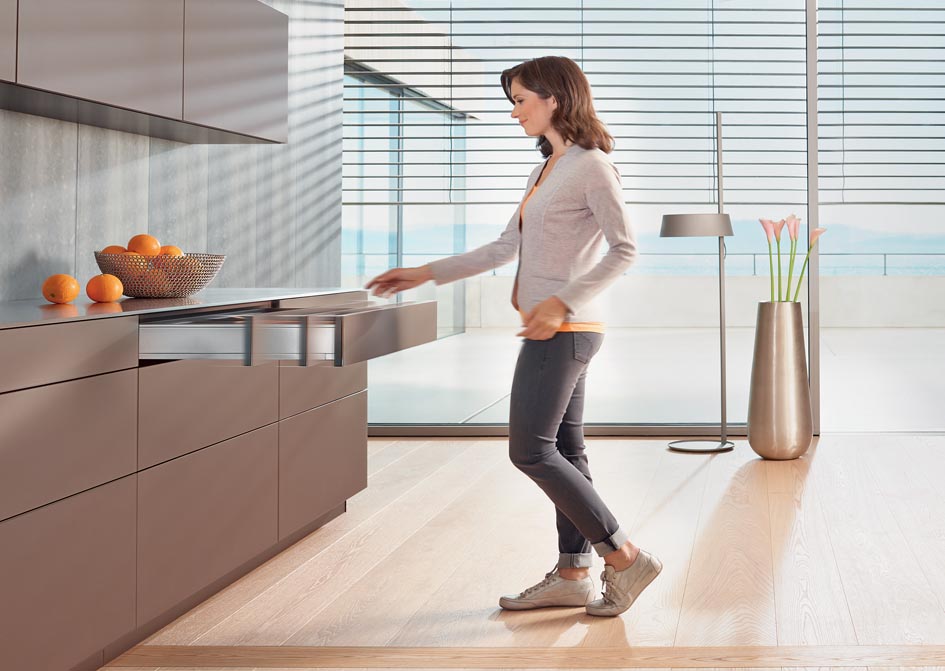 Handle-less furniture is desired in many living areas – from kitchens to bathrooms. The minimalistic look with expansive surfaces, clear cut designs and handle-less fronts puts a spotlight on the functionality of furniture. Blum's fittings and motion technologies create endless possibilities for handle-less furniture designs with minimum effort and achieving high quality of motion with impressive ease of use.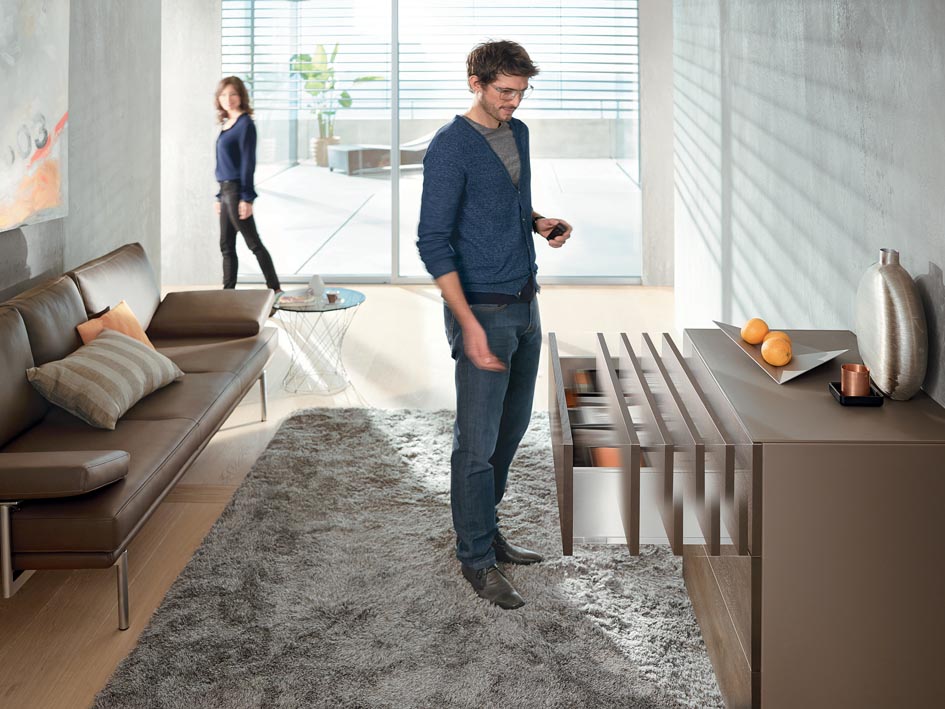 Supporting the handle-less design trend, Blum is pleased to announce the release of Tip-On Blumotion in the Australian market. Tip-On Blumotion by Blum introduces cutting-edge technology that combines the convenient opening of Tip-On and the reliable function of Blumotion soft-close. The 100% mechanical opening and soft-closing support system offers a harmonious and convenient experience when using handle-less furniture designs in kitchens and living areas throughout the home.
Handle-less drawers and pull-outs equipped with Tip-On Blumotion open with a press on the front, transition into a smooth running action and close silently and effortlessly. Easy, tool-free assembly of all Tip-On Blumotion components is possible with the already known standard drilling positions for cabinet profiles supporting the assembly procedure.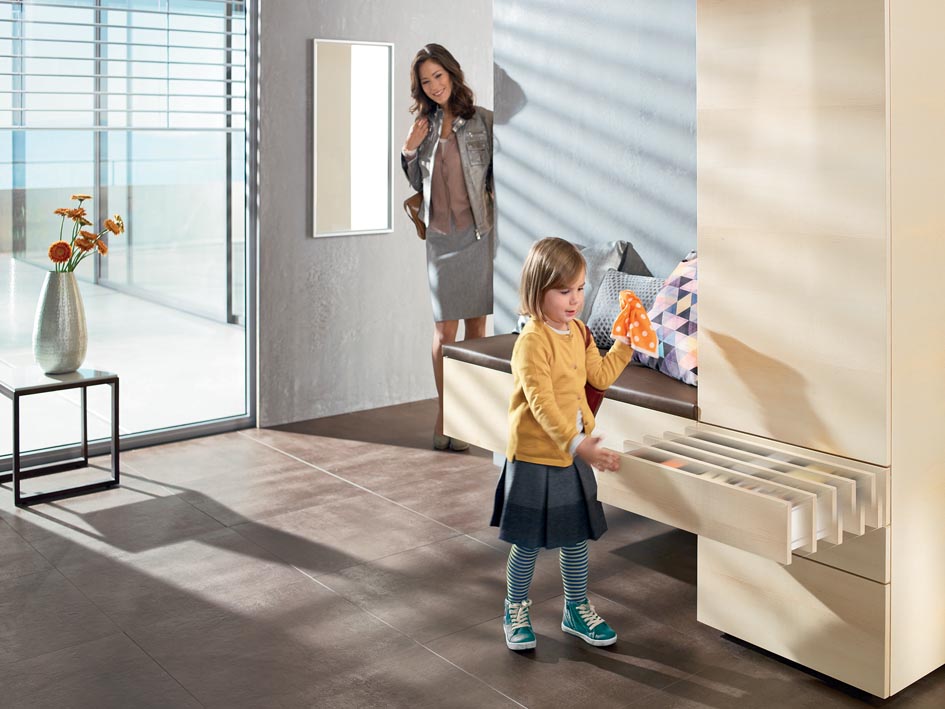 Tip-On Blumotion is compatible with Blum's elegant box system Legrabox and Movento runner system for wooden drawers and pull-outs.
For more information on Tip-On Blumotion, Blum products or services, contact your local Blum representative or visit blum.com