In 2003 celebrated designer Jean Nouvel dreamed up a modular hanging bookcase, distinguished by lightness and simplicity. The result was Graduate and, this year, the bookcase celebrates its 15th anniversary.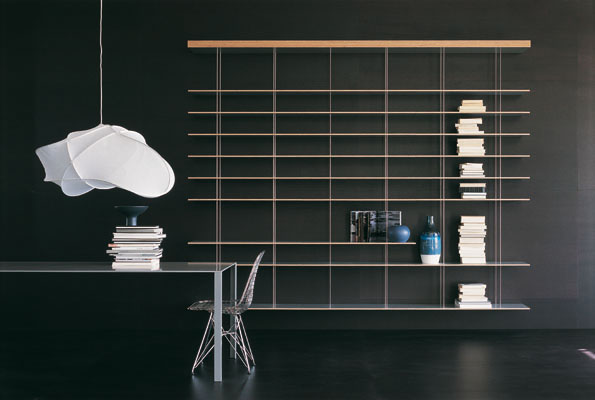 Its secret lies in the thick top shelf, which, fixed to the wall or ceiling, contains a system of steel braces, similar to those used for building the slabs of bridges, which enables the weight to be distributed evenly along the whole surface of the bookcase. Attached to the shelf are slender steel tie rods, each with numbered notches – hence the name Graduate – to which the other shelves are anchored.
An ingenious system of supports, that vanishes into the thickness of the shelf, makes the whole structure look as though it were suspended in a void. The shelves too are technologically advanced: the core is made of plywood while the outer coating is made of anodized natural or black aluminium.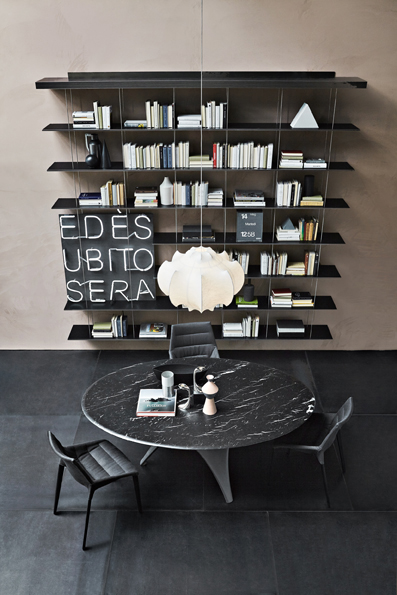 The basic module, one metre long, can be replicated indefinitely, creating bookcases of different lengths and heights, making Graduate a product of great design flexibility. Despite its apparent lightness, Graduate is certified to support 120kg of books and objects per linear metre of bookcase. In 2005 Graduate won the prestigious "Red Dot Award" as the best product of the year.
For more information visit https://www.moltenigroup.com/